Liverpool managing director Ian Ayre backs transfer policy at Anfield
Ian Ayre claims the signing of Daniel Sturridge proves Liverpool's owners were right to veto a move for Clint Dempsey.
Last Updated: 17/01/13 9:12am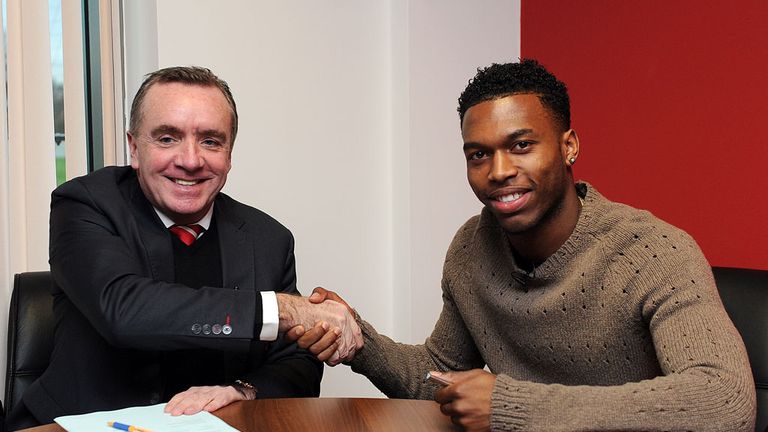 Dempsey seemed set to join Liverpool from Fulham last summer before the American ended up moving to Tottenham on transfer deadline day.
With Andy Carroll leaving on loan for West Ham it left Liverpool with just two recognised strikers in Luis Suarez and Fabio Borini for the first half of the season.
The decision by the club's owners not to sanction a deal for Dempsey raised question marks as it left Brendan Rodgers short of attacking options.
However, Ayre feels the signing of Daniel Sturridge in this month's transfer window is a better long-term investment for the club.
"People may feel they want to criticise the fact we didn't have an additional striker," said Ayre.
"But at what price would you sacrifice spending for something that is not in the long-term interests of the club versus what we just did, which was getting a great price on a great player in Daniel Sturridge?
"If we had spent that money in the summer, then we wouldn't have done that trade recently. It may have left us short, but the pieces just did not come together. We've come through that period now and I still feel it was the right decision."