Liverpool boss Brendan Rodgers reckons Luis Suarez has made rod for his own back
Liverpool boss Brendan Rodgers believes Luis Suarez has made a rod for his own back because of previous actions.
Last Updated: 18/01/13 10:03am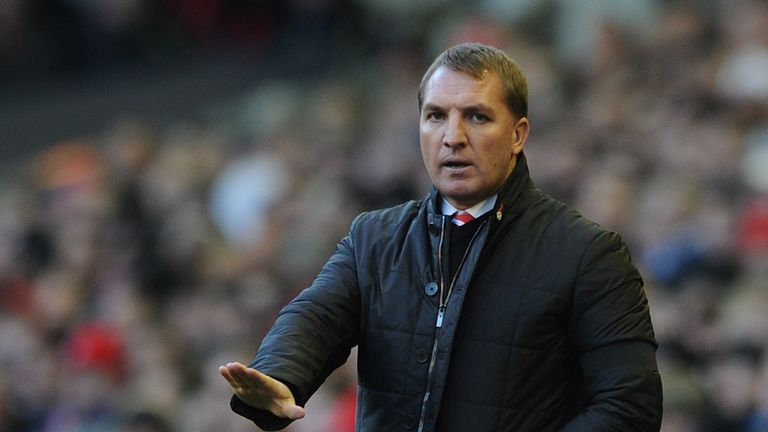 The FA have said they will take no action after Suarez, in a press interview, appeared to admit to an act of simulation in a game against Stoke earlier this season.
The Uruguay international's confession has landed him in hot water with Rodgers, but the Reds manager reckons the player's previous misdemeanours leave him open to hostile press.
Rodgers said: "He has been a topic for people, particular for the media, because of his great moments of football and things which have happened off the pitch.
"The majority of this season has been based around his performances on the field, in which he has shown the true top player he is.
"In fairness to Luis he has knocked on my door and actually apologised as well.
"He got booked in a game (against Southampton) where he instinctively handled the ball and the very next day he came in and apologised for it. It is instinctive with him. That is the type of player he is.
"He is not malicious, it is just his nature. He is a sensitive boy as well and he seems to cope remarkably well with everything.
"He will always be a topic for conversation but that's because he's a top player."
Rodgers has promised to deal with the Suarez situation and added: "I think it is wrong. It is unacceptable. I have spoken to Luis and it will be dealt with internally.
"It is not something we advocate. Our ethics are correct."
In the extensive interview with Fox Sports Argentina the Liverpool forward repeated claims that he is treated differently by the media because of his South American background.
He said: "I don't listen all the nonsense some people say about me. I'm accused of cheating here. People say I throw myself all the time inside the box.
"They said that when we played against Stoke, for instance, and in that case they were right. I invented a foul because we were drawing and I wanted to win.
"Sometimes on the pitch I say to myself, "What have I done?" But the name of Suarez sells papers."
The Uruguayan was recently accused of deliberately handling the ball moments before his winning goal at non-league Mansfield in the FA Cup.
But he said: "I touched the ball with my hand accidentally, and I was criticised because I kissed my hand. I say to the media: you should talk more about football, not about other stuff."