Liverpool boss Brendan Rodgers targets 'one or two' more players this month
Liverpool boss Brendan Rodgers has revealed he hopes to bring in 'one or two' more players before the end of the month.
Last Updated: 26/01/13 11:13am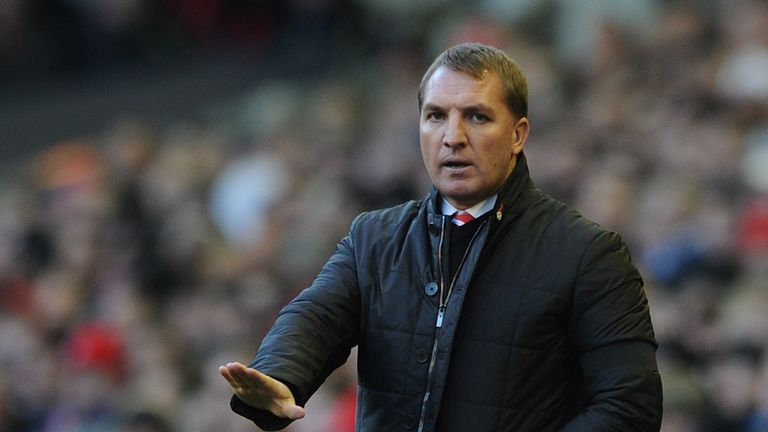 The Reds have so far only signed Daniel Sturridge this month despite being linked with a host of players.
The likes of Blackpool's Tom Ince and Inter Milan's Philippe Coutinho have been credited as targets for Rodgers and the Anfield chief admits he is keen to complete more deals before the transfer window slams shut next Thursday.
"We hope to do some business between now and the end of the month. The owners have been brilliant and supporting," said Rodgers.
"We know we still need one or two additions more. The club is doing everything it possible can to assist me in that. If we can, great. If not, we'll have to review it again in the summer.
"We've got a young player who'll go out on loan to get some experience but apart from that I don't expect people [to go]. One or two, maybe, to come in."
Asked if the real work would be done in the summer, Rodgers added: "The real plans are for now. Short term we want to improve and develop. You can see that, we brought in Daniel and he's been excellent so far.
"We got the recruitment team in, the lines are very clear, everyone has an understanding of where we're at and it's working how we envisaged it to work.
"There is a small group who communicate a lot and go through targets, and there is a small group who'll decide what players we're going to bring in. It's worked very, very well, and that relationship will only get better going forward.
"We acted quickly bringing Daniel Sturridge in and he's made a great impact, and proven that the owners were right to fund the money for him. £12 million for a player like Daniel Sturridge is a real bargain and I think he'll prove that over the next couple of seasons."