Liverpool defender Daniel Agger turns down a payment he was owed by Brondby
Liverpool defender Daniel Agger has turned down a payment he was owed by cash-strapped former club Brondby.
Last Updated: 06/02/13 5:20pm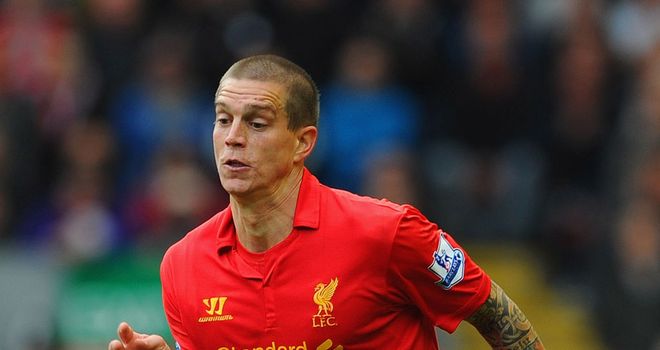 Agger joined Liverpool from Brondby in 2006 and, last September, his former side were ordered to pay a lump sum to all current and former players as a result of the club choosing not to pay supplementary holiday pay, pensions as well as other benefits since 2004.
Brondby have suffered a decline both financially and on the pitch in recent years and Agger hopes that his gesture can help them out.
"I am not going to claim any money from the club. The club is in trouble and needs help. And I want to help. I hope a lot of other people are interested in helping too," he told Ekstra Bladet.
"Brondby are an important club, not just in football, but also for a lot of people in the local community. It is a huge organisation with a huge network. You can tell by the amount of people showing up to the games. They are a huge deal in all of Denmark."
However, although Agger hopes other players will follow his lead in waiving the fee, he says that he will not look down on anyone who chooses to accept the money owed.
He added: "They are fully entitled to their money. But, I hope a lot of players will review their decision to claim this money. It won't be good for anyone if Brondby are not to be found in the best Danish division."