Brendan Rodgers feels Champions League chance still open to Liverpool
Liverpool boss Brendan Rodgers feels his side still has a 'terrific chance' of securing Champions League football.
Last Updated: 09/02/13 4:49pm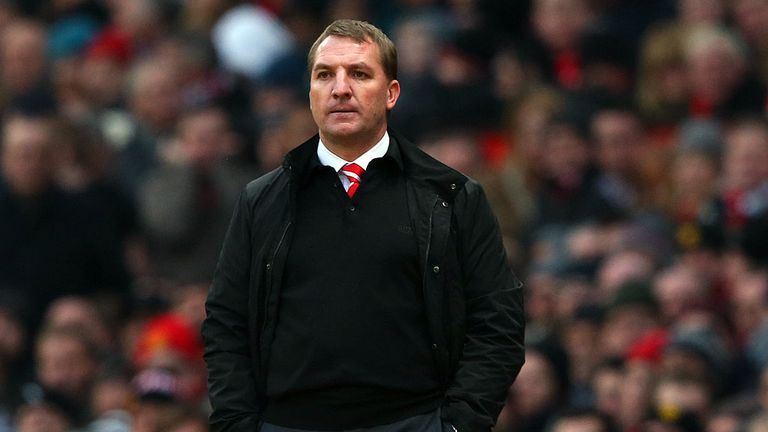 The Reds are 12 points adrift of the top four ahead of their clash with West Brom on Monday night but he does not feel that gap is insurmountable.
Only three of their remaining 13 fixtures come against teams currently in the top six and Rodgers believes getting on a roll could quickly see them move into a challenging position.
"We have nine points difference but we can do it, there is no question about that," he said. "It is a lot of points to make up but we will fight and accept the challenge in front of us.
"We have had a lot of tough games and we have a lot of what we would consider our big rivals for those (Champions League) positions to play at home.
"Our form at home is getting better, we are scoring goals and are defensively strong so we sense a real opportunity. I believe if we continue to play how we have been and retain that focus and mentality we have a terrific chance.
"It is going to be very tough but it is not something which is impossible.
"Once we reach the 10 games-to-go mark you are getting to the business end of the season and if we keep progressing like we are then that will make me happy.
"But it is more longer term than that. This season was always going to be a season of change, although I did say in the first half we would get better and that is what we have been doing.
"We will fight and give everything we can to get the results to keep our performance level improving. The players have done remarkably well up to this point.
"We've had ups and downs through the season and we've lost games we should have won. There's no doubt there's been a real shift in mentality of the group but we've still got a long way to go.
"We still have an awful lot of improvements to make, a lot of consistency to find but we are on the right path and that is important. My only focus now is the next game. It is very difficult to forecast (results) and look beyond West Brom.
"We have an important couple of weeks coming up in terms of games but the first one is always the most important."
To find out more about live football on Sky Sports, Click here