Liverpool managing director Ian Ayre admits racism worry ahead of Zenit game
Liverpool managing director Ian Ayre says the club will take a strong stance in the event of any abuse from Zenit fans.
Last Updated: 12/02/13 8:24pm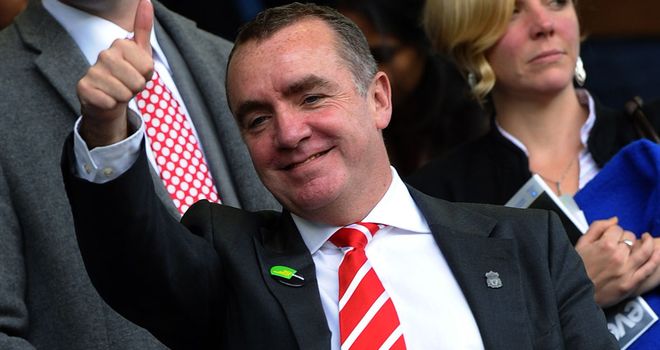 Zenit supporters published a manifesto in December last year, urging the club not to sign any non-white or gay players.
The club have been the subject of a number of complaints about fans' behaviour towards black players while the Russian football authorities have appeared reticent to take any action.
But Ayre says Liverpool have already taken steps to deal with any possible incidents that arise during the trip to Russia on Thursday.
He told the official Liverpool website: "I wrote to UEFA very recently expressing our concerns to them - and also to Zenit themselves.
"We await some responses in that regard. The most we can do is make our feelings clear ahead of the game, and hope that we get an adequate response and adequate support on the night.
"The most important thing for our players is that they remain professional throughout this. The important thing is that we let them know how we expect them to act if there is an incident.
"I'd much rather we take the incident off the pitch and we deal with it. Obviously the referee has a role to play within that. But we'll be briefing our players of what's acceptable and what's not.
"Anything that happens off the pitch, then we'll work very closely with the authorities. Those authorities will be UEFA, who are sanctioning and hosting the match, and Zenit and ourselves."