Luciano Spalletti says Zenit St Petersburg can't be second best to Liverpool
Zenit St Petersburg coach Luciano Spalletti accepts his side cannot afford to be second best against Liverpool.
Last Updated: 13/02/13 7:14pm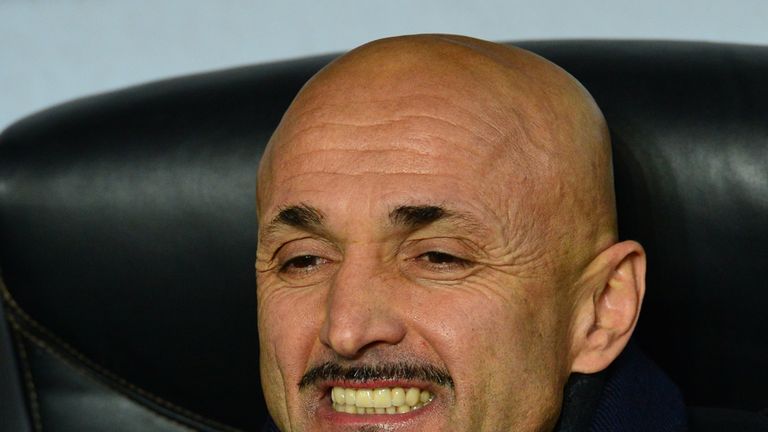 The Russian champions have not played a competitive match since mid-December because of the break in the domestic season, but Spalletti does not view that as an excuse.
"We can't play as number two. We'll play an intense match, aggressively," he said.
"We'll put out players that are most capable of scoring and winning the game - the best players - and we will play to win."
Unlike in the group stage, when Liverpool left captain Steven Gerrard at home for the clash with Anzhi in Moscow, Reds boss Brendan Rodgers has travelled with a virtually fully-strength side.
Spalletti is aware of the danger posed by Gerrard, who has impressed in recent weeks, and leading scorer Luis Suarez.
"If a player like Gerrard is allowed more time than necessary to think, he can play any pass he wants," the Italian added.
"If our defenders allow Suarez to move the way he wants, play one on one, he will cause a lot of problems for the team.
"For Zenit, it's one of the challenges we'd enjoy as Liverpool are a great team.
"Both teams feature great, strong players, so you have to play a really good match."
Striker Alexander Kerzhakov believes they are better than the visitors despite lacking competitive action.
"I don't think we're weaker than Liverpool," he said. "I think we're stronger than almost any opponent at home.
"Our trump card is that this is our game and our fans, our stadium, and our city."
The match heralds a return to his former club for Liverpool defender Martin Skrtel, who left the Russian side to move to Anfield in January 2008.
"A lot of time has gone by since we last trained together," Kerzhakov added.
"He's gotten better since then. He's become a leader of his club and his national team.
"He's a good and tenacious defender and he's really good in the air.
"As for their other defenders, they have, for example, Daniel Agger, who plays for the Danish national team."