Liverpool defender Daniel Agger issues warning to Tottenham
Liverpool centre-back Daniel Agger has warned Tottenham they face a tough test when they go up against them on Sunday.
Last Updated: 05/03/13 3:23pm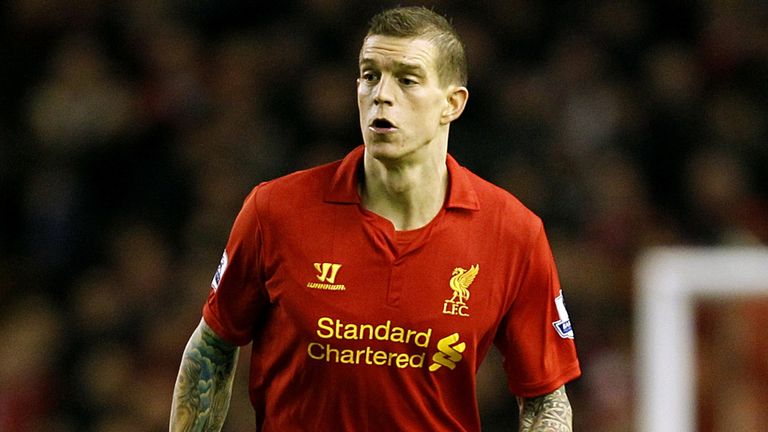 Spurs and talismanic forward Gareth Bale are in sparkling form at the moment, with the 2-1 win over north London rivals Arsenal taking them up to third in the Premier League table.
But Liverpool have won their last three matches in all competitions, the most recent victory coming in the 4-0 triumph at Wigan.
That has offered encouragement to Denmark international Agger, who is convinced they can enjoy a successful end to a frustrating campaign.
"We are finally starting to show some consistency and that's what we need," he told the Liverpool Echo.
"It's vital we keep playing this way and try to get as high as possible in the league.
"What is the target for us now? I think we've all agreed that we only look at one game at a time. Our focus now is on Tottenham.
"But only having one game each week for the rest of the season should help us. When you have fewer games it's easier to recover between matches and that's important.
"We should be finishing this season strongly. There's still a lot to play for."
Luis Suarez scored a hat-trick in the win over Wigan to take his tally for the season to 28 goals in all competitions and with goalkeeper Pepe Reina also in fine form, Agger is convinced they are a force to be reckoned with at both ends of the field.
"It difficult to compare strikers but Luis is certainly up there with anyone in the world," added Agger.
"He's in great form at the moment and it's great to see. But Pepe was also world class against Wigan and deserved a lot of credit from that game.
"We know we have someone we can really rely on back there - both with his feet and his hands. We saw the best of him in that game."