Liverpool insist they are not looking to cash in on Luis Suarez
Liverpool managing director Ian Ayre has insisted the club have "no desire" to sell Luis Suarez.
By Graeme Bailey - Tweet me: @graemebailey
Last Updated: 21/03/13 2:13pm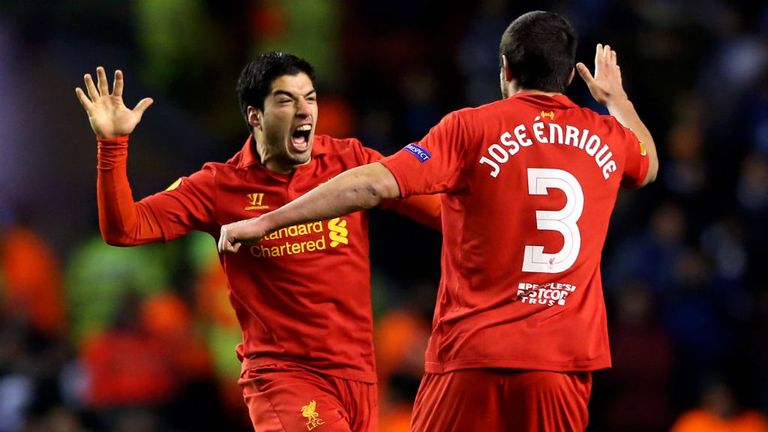 Suarez was quoted in his homeland Uruguay, where he is preparing for a World Cup qualifier against Paraguay, and intimated he would consider offers from other clubs.
Ayre has, however, played down any notion the striker may be about to leave the Reds after signing a four-year deal last August.
"You can read into the comments - it was given in his native language so I think maybe it was a bit lost in translation," Ayre told Five Live.
"We've been consistent with Luis. Last summer he signed a new four-year contract and we have no desire to sell Luis. He is a fantastic player and a great contributor to our team.
"We've been very honest with him and he's been very honest with us.
"There is always going to be instances, particularly leading up to the summer(transfer) window, when people are quoted or asked these questions."
Suarez was also quoted to have said he was "very happy" at Liverpool and Ayre insisted that while other clubs may come knocking, he expected the 26-year-old to remain at Anfield.
"We are very pleased to have Luis and long may that continue," he said.
"He also says in the same interview that he feels he is in an elite team at Liverpool. Every player is going to get approached by clubs because that is the nature of the game.
"Every player has a choice - that's part of the game. He has a four-year contract with us and we hope he will see that through."