Liverpool's Brendan Rodgers dismisses latest reports on future of Luis Suarez
Liverpool boss Brendan Rodgers has played down renewed speculation over the future of striker Luis Suarez.
Last Updated: 29/03/13 5:31pm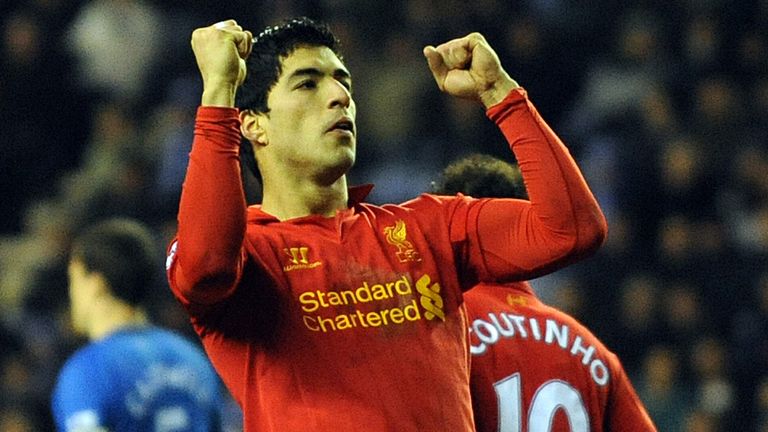 The Uruguay forward appeared to suggest he would be willing to leave Anfield to join a Champions League club in the summer during an interview in his homeland ahead of last week's World Cup qualifiers.
Liverpool managing director Ian Ayre insisted Suarez had been misquoted, and Rodgers believes the last round of rumours are of "no great relevance to Liverpool".
Ahead of Sunday's trip to Aston Villa, Rodgers said: "I haven't spoken to Luis yet. He was back late on Thursday and we just ran the medical team over him and he trained on Friday.
"All I am aware of is we have an outstanding player who has given everything for the club and he is very happy here.
"Every time he goes away, there is always something. I always say to players I have a simple rule: when you are with Liverpool just talk about Liverpool and when you are away with your international team concentrate on your international team so there is no drama.
"So what he says when he is with Uruguay is of no great relevance to Liverpool."
Rodgers has also played down claims from Ajax technical director Marc Overmars that Liverpool scouts have been making "regular" checks on midfielder Christian Eriksen.
"If you read what he says, he says we've had scouts there - but we could have been watching any of them, we could have been watching players from the other team," Rodgers added. "I won't speculate on anything."