Liverpool boss Brendan Rodgers seeks Jamie Carragher replacement
Liverpool boss Brendan Rodgers admits he may have to sign "a leader" to replace the retiring Jamie Carragher.
Last Updated: 30/03/13 11:43am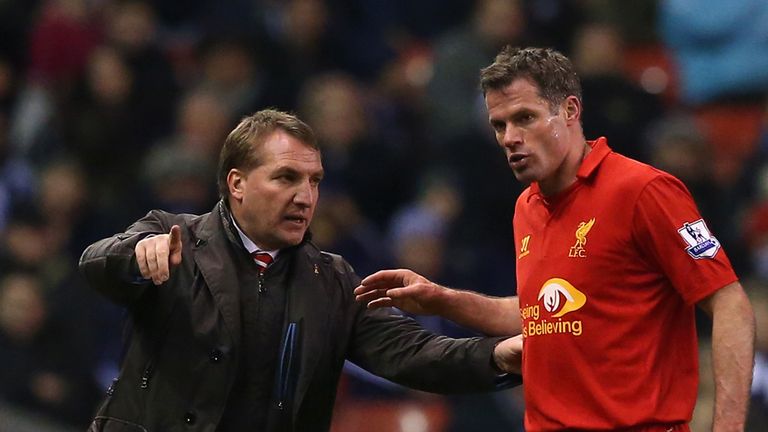 Carragher, 35, has been a near ever-present in the heart of the Reds defence since being recalled to the starting line-up by Rodgers in January.
But the former England international will bring his 16-year professional career to an end in May and Rodgers believes he will be a big loss.
"I will miss him because he is a good man, a lover of football and he puts everything into training every day," said Rodgers. "There is no player who is ever irreplaceable but he is a big loss because you can see his experience and how he leads the line.
"We are going to be light in that area so between now and the end of the season we have to assess it as that is the one area of the field where we haven't brought anyone in.
"You need someone in there who is vocal and organises the line and he does that remarkably well.
"I also have really good players here - Daniel Agger and Martin Skrtel - and between now and the end of the season we know we need to strengthen the group and that is what we will look to do.
"If it is not something we have in the group then we may need that type of character in there who can organise and lead."