Brendan Rodgers and Paul Lambert hit out at Sunderland for sacking Martin O'Neill
Brendan Rodgers and Paul Lambert are united in their condemnation of Sunderland for the sacking of Martin O'Neill.
Last Updated: 31/03/13 5:28pm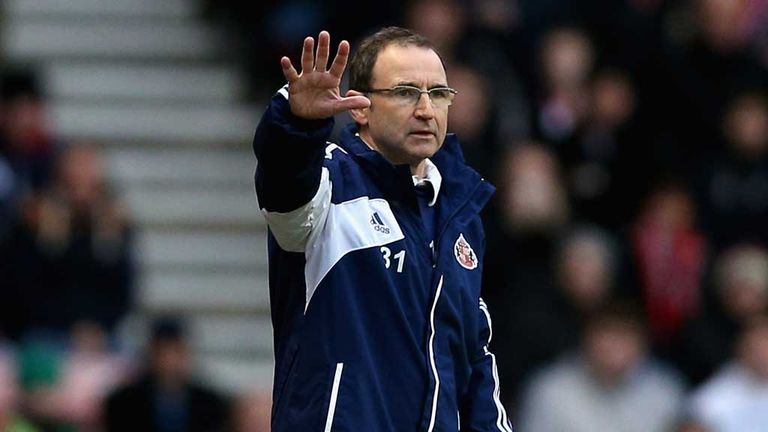 Following Liverpool's 2-1 win at Aston Villa, Reds boss Rodgers insisted O'Neill's departure was uncalled for despite their position on the fringe of the relegation zone.
"I was very surprised," said Rodgers. "Whenever someone of the status of Martin O'Neill loses his job, then we all have to be on the back foot.
"This is a guy who has been in the game for many years, has many years experience, went into Sunderland and picked them up off their knees.
"Okay, they are going through a difficult time, but he is still a top-class manager.
"I hear the same things about Stoke and Tony Pulis. I think some clubs need to be careful. They need to understand where they are at. They won't always be on the front foot going forward.
"I think if you ask clubs like Leeds, Portsmouth and Barnsley, teams that were in the Premier League, they would be happy with people like Martin O'Neill and Tony Pulis and guys like this.
"There are some times when the club just has to be stable and guys like Martin O'Neill losing his job, it's a sad day."
His views were echoed by Villa counterpart Lambert, who added: "I was shocked like everybody else at what had happened. I was shocked.
"Nobody is safe. I had the privilege of working under him for five years and it was fantastic.
"If you make that change....I'm not so sure...you'd think someone is going to appointed pretty quickly there at this stage of the season."