Joe Allen says he has more to show Liverpool fans once fully fit
Joe Allen says he has a lot more to show Liverpool fans ahead of his return to full fitness.
Last Updated: 04/04/13 6:33pm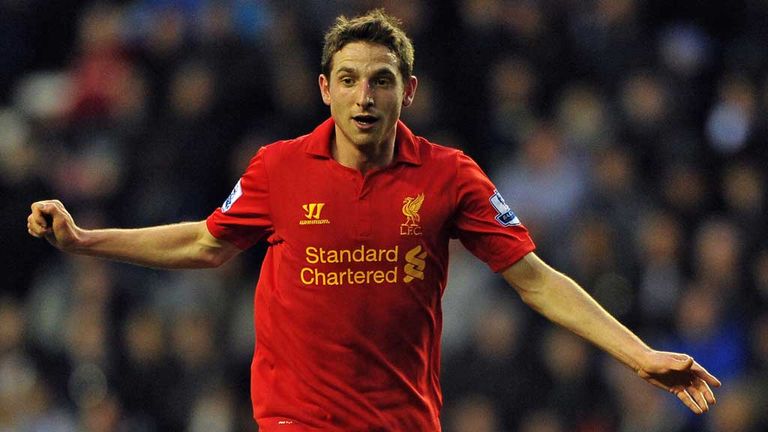 Allen, who joined the club from Swansea in August 2012, has undergone surgery after struggling with a shoulder injury for much of 2013.
And while Allen knows his form has deteriorated recently, the 23-year-old is confident he can rise up the pecking order soon.
"The fans have definitely not seen the best of me yet," Allen told the club's official website.
"It's no secret that recent months haven't gone great for me. I am confident and faithful that next season I can perform a lot better.
"Unfortunately this season's a write-off in regards to the injury but the plan is, and I've got a bit of time, to make sure it's right over the summer break in time for pre-season.
"It had been there for a while so I'd almost grown used to it but it's got worse and worse and I was probably kidding myself by not getting it sorted a bit sooner.
"It's difficult to say whether it affected my game - I don't want to use it as an excuse, that's for sure. But I'd like to see how it is once it's fixed and I'd like to think it's going to help me massively.
"I'm excited and looking forward to being 100 per cent fit. These things can often play on your mind. Hopefully this will bring out the best in me."