Glen Johnson: Liverpool heading in right direction under Brendan Rodgers
Liverpool defender Glen Johnson insists the club is moving in the right direction under Brendan Rodgers.
Last Updated: 08/04/13 10:39pm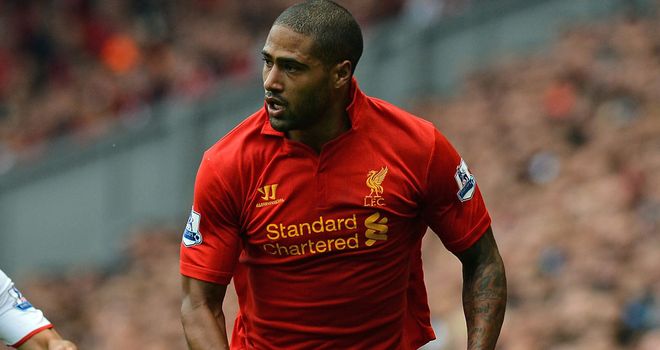 The 0-0 draw with West Ham on Sunday all-but ended any hope Liverpool had of a top-four finish.
And any European football for Liverpool next season now depends on Chelsea winning the FA Cup but failing to finish in the top four, thereby denying the victors of Saturday's semi-final between Wigan and Millwall a route into the Europa League.
However Johnson insists there has been a marked improvement this season, with the Reds just three points off last season's tally with six games still to play.
"Brendan was brought in to rebuild the squad and put Liverpool back into the places that it should be," said the 28-year-old.
"This season has been a step closer to that. Eight times out of 10 we have dominated games. Sometimes, like against West Ham, we haven't come away with the points that we deserve.
"We have battered teams but if we don't get that early goal, it has given them encouragement.
"Brendan wants to put us back in the top four but he wasn't asked to do that in his first season. If we improve on last season then it is a step in the right direction, and we have definitely done that.
"It's a few things. Look at the squad, the feeling there is around the place, the football we are playing.
"We won a trophy last season and of course that was fantastic. Everyone wants to win; that's what we are in the game for.
"But in terms of getting Liverpool back where they belong, we want to be back in the top four.
"I wouldn't say it has been a season when we have been so close but so far.
"It is clearly a better season than the last one. Brendan will look to improve again in the summer and if we can start nicking the goals we need from games like West Ham, we will be right in amongst it."