Rafael Benitez believes he will return to Liverpool for second spell as manager
Chelsea interim boss Rafael Benitez is confident he will go back to Liverpool for a second spell as manager.
Last Updated: 10/04/13 11:33am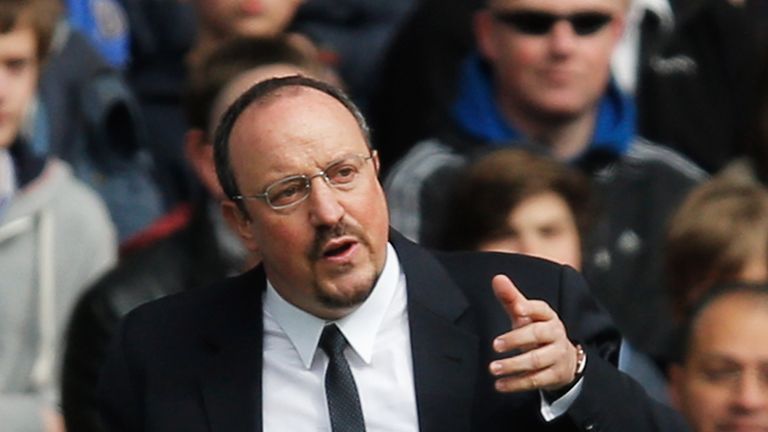 Benitez has previously insisted it is certain he will leave Stamford Bridge at the end of the season, but he is unsure of his immediate destination.
The Spaniard has been a target of abuse from sections of the Chelsea support since his arrival at the club for comments he apparently made while still at Anfield.
When asked by Spanish newspaper Marca about his future, Benitez said: "Do I have a chance of staying here? I take it game by game, no more than that.
"My idea is to keep coaching a competitive team. Why not in England? We have to wait and see.
"I will return to Liverpool one day almost certainly, I just don't know when, my daughters and wife are still living there."
Benitez insists the demonstrations over his presence at Stamford Bridge have abated recently.
"There are not so many protests from the fans against me, we all know about four or five banners that have always been there but that's a group of fans that is more worried about my past at Liverpool than actually criticising me for my work or our play, and I can't change that," he added.
"I can't go on denying one by one all the things that they say I have said in the past about Chelsea. It would have created a bigger problem. I have just kept my belief in the team so that these people would end up recognising my work."