PFA chief Gordon Taylor disappointed with Luis Suarez over bite
PFA chief Gordon Taylor has expressed his disappointment with Luis Suarez after he grabbed the headlines on Sunday.
Last Updated: 21/04/13 8:30pm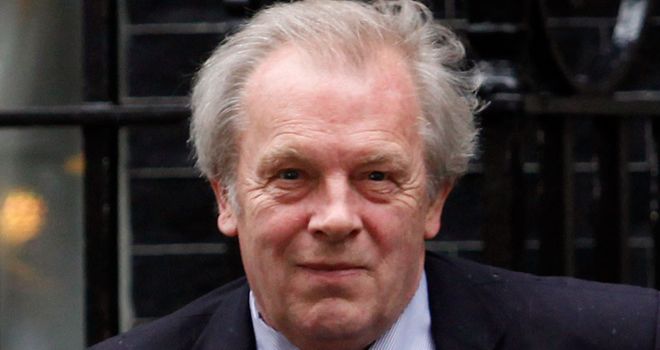 The Liverpool striker appeared to bite the arm of Chelsea's Branislav Ivanovic during the Sky Live clash at Anfield, before going on to score a 97th minute equaliser.
"It was not good to see to say the least. It was unacceptable," he told Sky Sports News.
"His reputation for controversy continues to increase when he can be such a good player, one of the world's best, so it is a real dilemma now.
"It's uncalled for, it's not good, it's depressing, it's such a shame for a player who's a really good footballer but this is not the first time that such things have happened.
"I know it's a really difficult one for Liverpool and the FA are going to have to deal with it.
"There's physical contact, emotions run high but no matter what players these days have to be considered as role models for youngsters."
Suarez is one of six nominees for the PFA Player of the Year award - which will be announced next Sunday - but Taylor is concerned that the 26-year-old keeps making headlines for the wrong reasons.
He added: "It was such a good game, great comeback, but this will take all the headlines.
"It doesn't make it better when things have happened before and they're repeated again.
"You begin to wonder 'is he going to learn his lesson?' Because when his football shines through he's so highly regarded so it's just a big shame."