Liverpool striker Luis Suarez defended by ex-Ajax team-mate Albert Luque
Luis Suarez's former Ajax team-mate Albert Luque has defended the striker following his biting of Branislav Ivanovic.
Last Updated: 23/04/13 5:39pm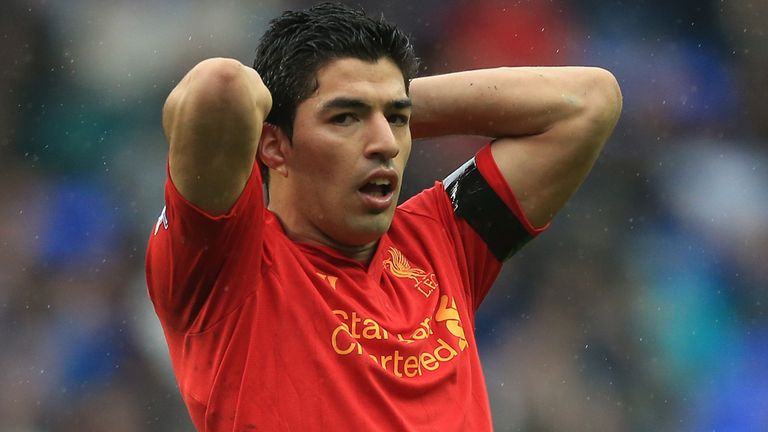 The Uruguay international has been charged with violent conduct by the Football Association after he bit the arm of Ivanovic during Sunday's 2-2 draw at Anfield.
Suarez and Luque were involved in an on-field confrontation in a match against Feyenoord when they were both playing for Dutch side Ajax, which resulted in them coming to blows in the dressing room at half-time.
However, former Newcastle player Luque said: "He is a good guy, and we all make mistakes.
"We were good friends before and after this incident and it was the only time I ever had a problem with him.
"After that game he admitted he was wrong and said sorry because that's the type of guy he is.
"He was quiet in the dressing room and kept to himself, but when he gets onto the pitch he is transformed.
"He fights for everything, he's very physical, and what happened with Ivanovic was unfortunate, but I'm sure he didn't do it with any bad intentions or in bad faith.
"Luis is a player who lives football 100%. He plays with a lot of intensity and right to the limit. We know Luis is capable of doing anything to win a game and sometimes he does things in the heat of the moment, but he is the type of player I'd always want in my team."
Luque claimed Sunday's incident was being blown out of proportion, even though Suarez was banned for seven matches while at Ajax for biting PSV Eindhoven's Otman Bakkal.
"In the Premier League everything is exaggerated a lot and perhaps this is getting more coverage because it's not the first time something like this has happened to Luis," he added.
"There's no need to give more importance to it. He has said sorry and that's for the better. It is just an anecdote."