Brendan Rodgers hits out at FA in the wake of Luis Suarez's 10-match ban
Liverpool boss Brendan Rodgers has accused the FA of prejudice in their handling of Luis Suarez's hearing.
Last Updated: 25/04/13 10:08pm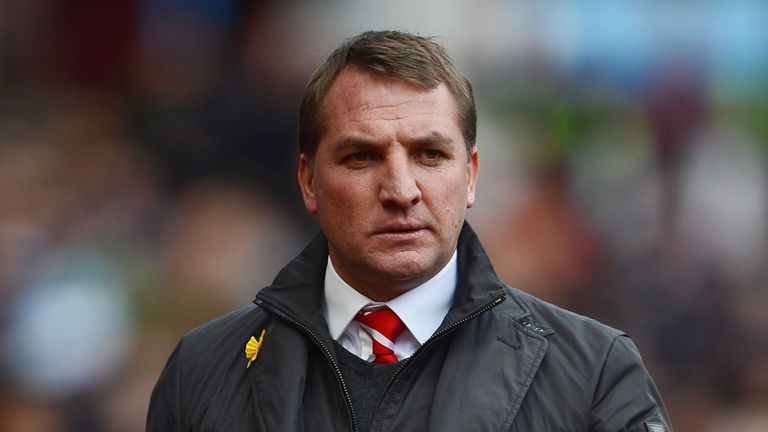 The Reds boss has questioned the FA's influence of the independent panel that handed out a 10-match suspension to Suarez for biting Branislav Ivanovic in the 2-2 draw with Chelsea.
Rodgers was stunned by the severity of the ban, and he claimed the FA had pressured the panel into increasing the length of the suspension from the mandatory three-game ban for violent conduct.
"We need to understand what an independent panel is," said Rodgers. "We had been given clear indications by the FA that there was going to be an independent - or so-called independent - case put together and then we would receive what that sanction would be.
"If you are an independent panel and yet the day beforehand the FA come out and say Suarez will serve more than three games it is not independent because they are already putting pressure on the sanction.
"There is a prejudice there straightaway.
"But when you look at it in the cold light of day then it was violent conduct. It is the first time I have ever heard of an independent inquiry being dictated to by so many people.
"There is absolutely no doubt there should be a protocol in place which tells us what the variances are because there are inconsistencies there."
Jermain Defoe escaped a ban for biting West Ham's Javier Mascherano in 2006, while Chester's Sean Hessey was banned for five matches for a bite on Stockport's Liam Dickinson in the same year.
"There have been two incidents of this type of scenario. One player received no ban and continued to be chosen by the FA as part of the England squad," Rodgers added.
"The second player received a five-game ban - so as you can imagine when Luis Suarez receives a 10-game ban it is very difficult to understand, and even more so for Luis.
"For him to receive a 10-match ban, when the comparisons of the similar incidents is somewhat different, then that is what is hard to take."
Meanwhile, Rodgers remains confident that, once Suarez has got over the shock of his suspension, he will look to the future with Liverpool and not seek a move elsewhere despite suggestions he felt victimised in England and was considering his options.
Rodgers continued: "He fell way below the standards set at the club but it doesn't mean he should be thrown to the garbage, which is what has happened with a lot of people in the last few days.
"He is working tirelessly, him and his family, to fit into the way of life in this country. Unfortunately for him he has made a mistake and he has got a sanction which I don't believe fits with what he did.
"It is way too early to say (about the player's future). Having spoken a lot with him he is visibly very disappointed.
"This is something he knows was clear and he expected the punishment and I think he hoped he would be supported in a rehabilitation process.
"But I look in his face and for the first time since I arrived here I see a genuine guy who is bitterly disappointed."