Premier League: Prime Minister David Cameron clarifies Luis Suarez comments
Prime Minister David Cameron has insisted the 10-match ban given to Liverpool striker Luis Suarez is an FA matter.
Last Updated: 26/04/13 9:41am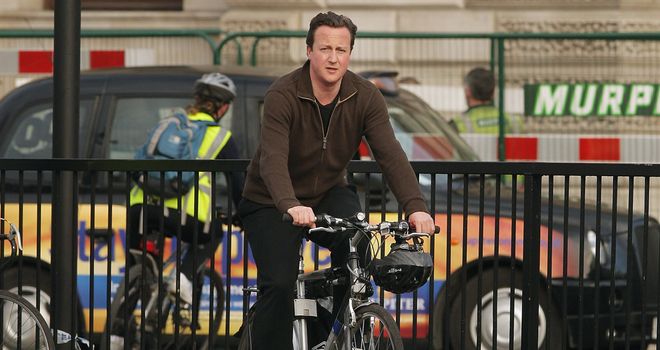 Reds manager Brendan Rodgers felt comments made by the FA and Cameron had affected the impartiality of the independent panel hearing the case against the Uruguayan.
But the Prime Minister has moved to clarify his observation that 'I think it would be very understandable if (the panel) took into account the fact that high-profile players are often role models' by claiming he was only speaking as a concerned father.
"I made my own views clear just as a dad watching the game," he said.
"I've got a seven-year-old son who just loves watching football and when players behave like this it just sets the most appalling example to young people in our country."
Pressed on whether a 10-match ban was appropriate on this occasion, he added: "That's up to the FA, it's not my decision.
"The FA make the decision, they're entirely independent and that is the way it should work.
"I'm going to leave it entirely to the FA. But if you're asking me as a dad and as a human being, do I think we should have tough penalties when players behave like this, yes I think we should.
"There are people, I've read in some newspapers, who think somehow this isn't serious. I think it is serious, when we're trying to bring up our children properly, they do see football players as role models.
"Bringing up children is one of the toughest things we do but you can't wrap them in cotton wool and hide them away from the world, they do see these real-life examples and they repeat them back to you."