Liverpool's Jamie Carragher convinced he has made the right choice in retiring
Jamie Carragher is convinced that he has chosen the right moment to call time on his distinguished career at Liverpool.
Last Updated: 01/05/13 9:59am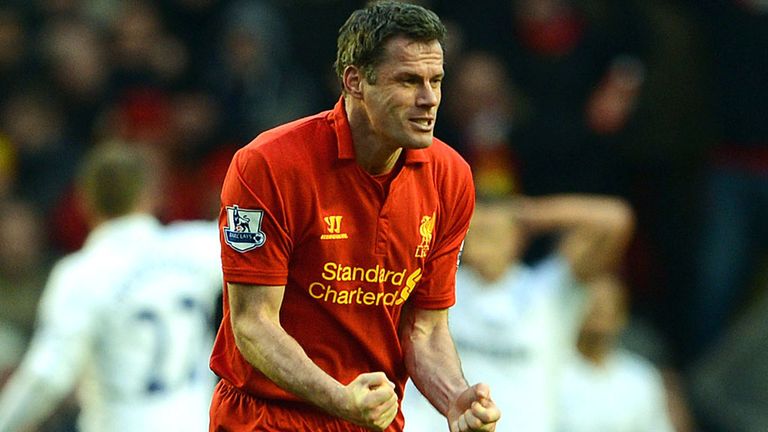 The 35-year-old defender announced in February that he is to retire at the end of the season, bringing to an end a one-club career which has also seen him capped 38 times by England.
Carragher is reluctant to overstay his welcome at Anfield, with it important for him to bow out at the top.
He is also looking forward to taking on a new challenge, with it revealed on Tuesday that the no-nonsense centre-half is to join the Sky Sports punditry team in 2013/14.
Carragher admits to being aware of calls for him to play on for at least another year, but is adamant that the time is right to hang up his boots.
He told the Daily Mirror: "I'd been thinking for a while: How do you get out? How do you finish with Liverpool? And a quote I'd read years ago from a foreign player stuck with me: 'Leave the football before football leaves you'.
"I've always had that in the back of my mind. Especially as I've been at Liverpool all of my life and I never want to let the club or supporters down.
"I'm not stupid. New players will come in and at my age I could be back on the bench next season. There might even be games where I don't make the bench. Imagine walking around Anfield in a suit on a match day when you're fit to play.
"Of course there will be things I miss, like the great camaraderie in the dressing room after a good result, but I won't miss the bit where you've lost the game and you're devastated."