Steven Gerrard wishes Daniel Sturridge and Philippe Coutinho had joined Liverpool earlier
Steven Gerrard says Liverpool would be top four contenders if Daniel Sturridge and Philippe Coutinho had joined earlier.
Last Updated: 05/05/13 12:44pm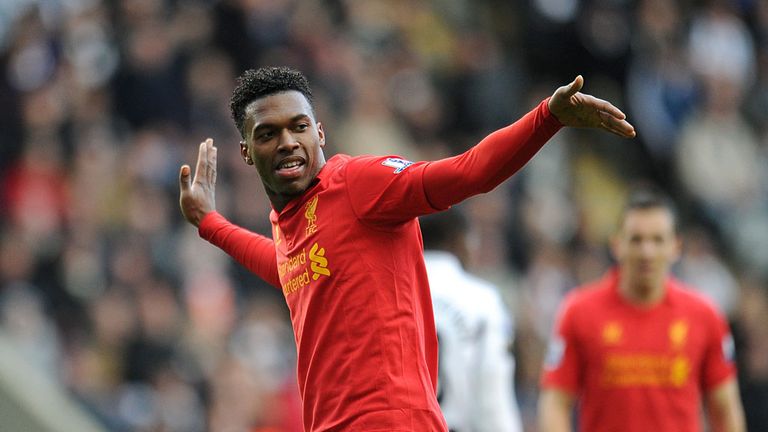 The Reds are sitting in seventh in the Premier League table, 10 points adrift of Arsenal in fourth, and their push for a Champions League place was hampered by inconsistent form.
But the January arrivals of Coutinho and Sturridge added some attacking impetus to the team and both players have made a big impact at Anfield.
Sturridge has netted nine goals for Liverpool, including two in last weekend's 6-0 thrashing of Newcastle, while Coutinho continues to impress in midfield and Gerrard believes the duo could have dragged the team further up the table.
"I don't really like jumping ahead but for me there's a lot of optimism," said the midfielder.
"When you make signings you need to contribute. If they are attacking players, you need them to score and set up goals and be better than we already have.
"Sturridge and Coutinho are both signings for the starting XI, and they can both be even better next season.
"I'm convinced they will be two big players for us.
"And if you add another striker to that and you have Luis coming back (from a 10-match ban), then that's the firepower we need to be challenging nearer to the top four.
"In fact, if we had got in Sturridge and Coutinho at the start of the season then I think we'd have been right up there among the top four."