Steven Gerrard expects to sort out his future at Liverpool fairly soon
Liverpool captain Steven Gerrard is confident he will sort out his future at Anfield in the next couple of months.
Last Updated: 05/05/13 12:43pm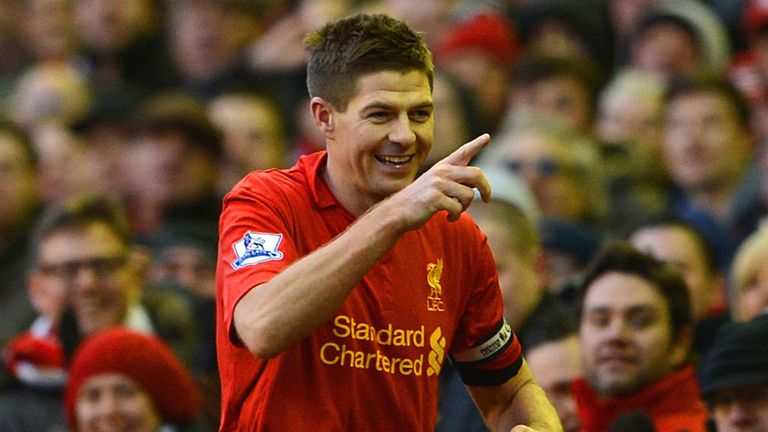 The 32-year-old has already started negotiations with Liverpool over a contract extension, and he is waiting to iron out the details.
"They want me to extend, I want to extend, so it's just a matter of time really," Gerrard said.
"How long for I'm not too sure yet. That's under discussion at the moment. But it will get sorted one way or another in the summer."
Meanwhile, Gerrard insists being the top dogs on Merseyside, adding: "If Everton finish above us and their supporters are really happy and their players and everyone is really happy, then that's up to them," Gerrard added.
"But if we finish above Everton there will be no celebrating or anything around here because it's nothing really. It's no big deal.
"We want to finish above Everton, of course we do. In the big picture, is it really important? I don't know - maybe not."