Daniel Sturridge says fine form down to Liverpool boss Brendan Rodgers
Liverpool striker Daniel Sturridge says his recent good form is down to manager Brendan Rodgers.
Last Updated: 13/05/13 1:51pm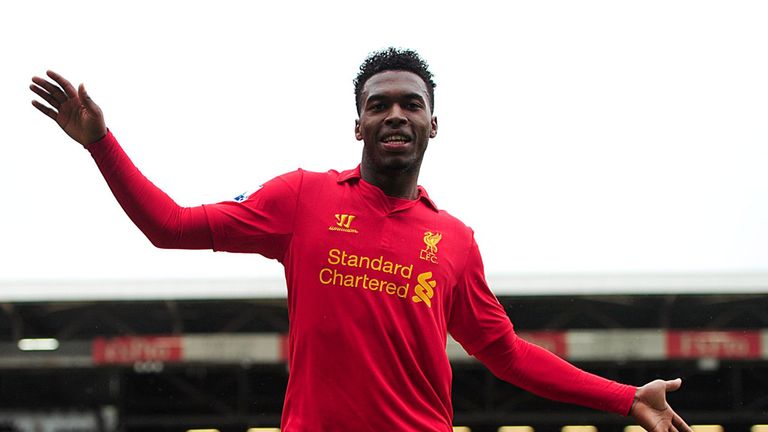 The season-ending suspension of Luis Suarez has put Sturridge centre stage, and he responded with his first hat-trick in senior football in the 3-1 win at Fulham.
Sturridge has now scored 11 in 15 games - and five in the last three - and he says he could not be happier with life at Anfield.
"I'm relaxed, I'm enjoying my football and I'm enjoying being out on the football field," Sturridge told Liverpool's website.
"When the manager believes in you and gives you an opportunity, you have to go out there and work as hard as you can.
"If you can do that then hopefully, your ability will shine through. The manager has put me in a position where I'm able to show what I can do.
"I'd like to thank my team-mates, the manager, God and my family. My team-mates have made my job easy to settle with them. I've kept praying every game - which I always do.
"I want to say thank you to all four. Hopefully I'll have a long career ahead of me at Liverpool.
"My family keep me grounded and make sure that I am not going off the rails."
Sturridge was barracked from the terraces at Craven Cottage because he used to play for Fulham's local rivals Chelsea.
And Sturridge admits he enjoyed being the target of the boo-boys: "I love that. I hope the fans do it every game," he said.
"It doesn't really matter what they say to me. I love the banter, it's what I live for. So hopefully they'll keep giving me stick!"