Steven Gerrard says Liverpool must strengthen squad to challenge for top four
Steven Gerrard says boss Brendan Rodgers must strengthen the Liverpool squad if they are to challenge for the top four.
Last Updated: 20/05/13 4:25pm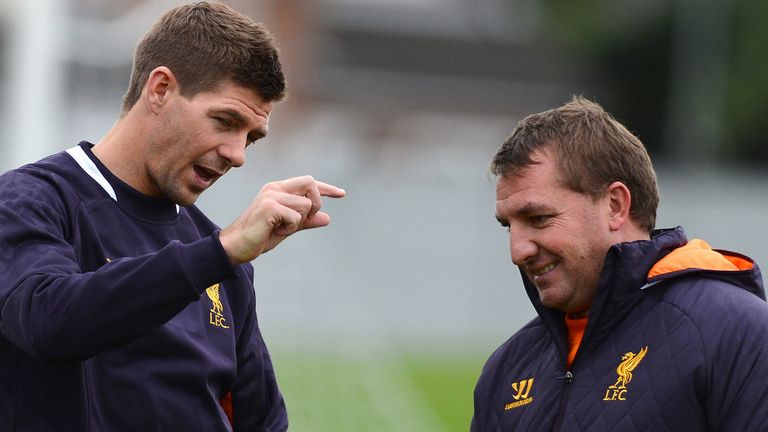 Liverpool finished the season strongly - "Champions League form" according to Gerrard - but their slow start cost them a shot at a top-four finish.
After defeat at Manchester United on January 13, Rodgers' side took 30 points from 16 league matches, winning eight and losing just twice.
During that spell they scored 36 goals to improve their goal difference to +28 which was 20 better than last season.
The gap to fourth place was closed to 12 points from 17 a year ago and Gerrard says that if the squad is strengthened, a top-four finish is possible.
"Since January this team has shown a better level of consistency," he said.
"We've shown Champions League form and there is a lot of optimism and positives to take into next season.
"Our target at the beginning of the season was fourth (place) and we have not delivered that - as players we need to take responsibility for that.
"We finished seventh in the league so there certainly needs to be a bit done. The preparation starts now for next year. I am sure the manager and staff are already preparing.
"All the other teams will strengthen and we can't afford to be left behind.
"I am sure the manager is already thinking about where he needs to strengthen the squad to make up that gap so we compete with the top four.
"It's down to us to continue what we've done in the last couple of months, take that into next season and try to improve."