Brendan Rodgers expects Luis Suarez to stay at Liverpool
Liverpool manager Brendan Rodgers insists he expects striker Luis Suarez to be at the club next season.
Last Updated: 22/05/13 12:28pm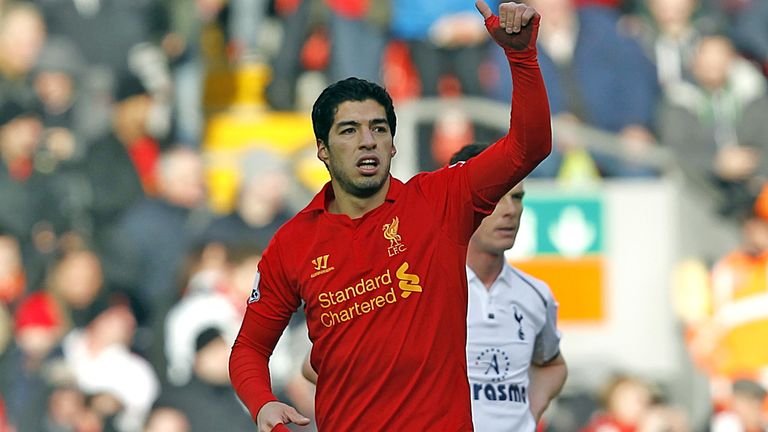 Rodgers admits the Reds may have to field enquiries about the Uruguay international, but he believes it will take an exceptional offer for Suarez to leave.
"Listen, every player has their price but there's certainly no pressure for the club to sell him. We're trying to build that bit of quality so he's not for sale," Rodgers said.
"I don't have any doubts there will be interest in him this summer, because he's up there.
"There's a small percentage of players who are world class and he's in that bracket, so I don't think it will be too dissimilar to when I first came in last summer, with clubs making their interest known.
"People will want to take him, but I think we all recognise how integral he is. The owners have been absolutely unequivocal in their resolve in terms of wanting to keep him."
Rodgers has previously declared that his focus will be on strengthening Liverpool's squad, and he hopes to get his transfer business done quickly.
"I think there will be a natural transition in the summer because we need to improve our depth because the squad was very shallow," he said.
"You want to do your business as early as you can and we will look to reinforce but come the beginning of the season we would hope to have a squad ready to challenge.
"That process started just after the window - once we got the staff in we needed, they got to work straight away and we saw the benefits of that over the course of January. Hopefully we can have a similar window, a real positive one, in the summer.
"There was a lot going on - lots of players going out, some coming in. The word stability is key for us now - it really sets us up for the summer to hopefully have a good window."