Transfer News: Graeme Souness says Liverpool have to keep Luis Suarez
Graeme Souness insists Liverpool must keep Luis Suarez if they want to get back into the Champions League next season.
Last Updated: 02/06/13 11:41am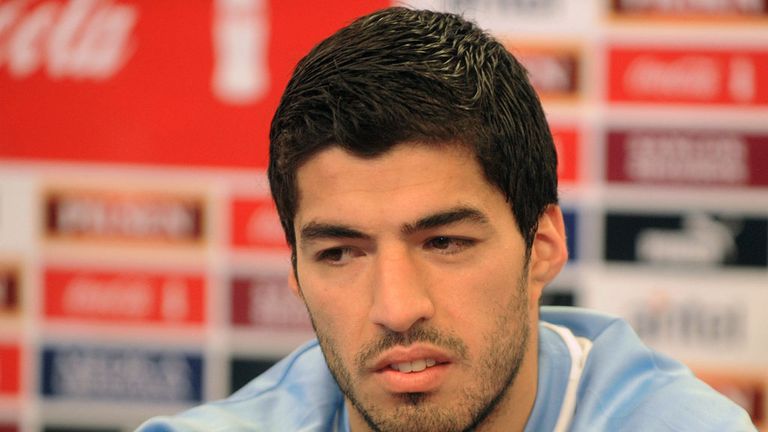 Suarez revealed this week that he was looking to quit the Anfield club, blaming the UK press for their treatment of him.
Liverpool have been quick to insist their Uruguayan star is not for sale, whilst Spanish giants Real Madrid have already confirmed their interest in landing him.
Souness says that his former club need to do everything they can do make sure Suarez - who will miss the start of the next season due to a ban for biting Chelsea's Branislav Ivanovic - does not leave.
Souness told Sky Sports News: "It is upsetting for Liverpool supporters as he this year has been a star, his goals have been vital.
"Going forward, they want to get themselves into the Champions League again and that would be doubly difficult if they did not have Luis Suarez."
Souness does not believe Suarez is justified in his complaints about the media in Britain.
"I find it a wee bit strange that he is complaining about the press because as the end of the day he has got to look at himself, he has brought it on himself what he has been involved in - but there is no getting away from it, he is a star and Liverpool have got to keep him."
He also admits that Real Madrid will be a huge lure for Suarez, adding: "For any Latin player, if Real Madrid come calling it is going to be a difficult one to say no to.
"It is like a Northern European, if Man United come knocking it is a difficult one to say no to - so it will be difficult for Suarez, it will be difficult for Liverpool and it will be an interesting scenario to see how it pans out."
Souness does believe that Liverpool are in a very strong position to keep Suarez, given he signed a new long-term deal last year.
"They are in a great position as he signed a five-year deal last year and he is obviously a vital part of what they want to achieve going forward," he said.
"He gets goal for them and goals win you games, goals get you up the table and goals get you in the champions league which is where Liverpool want to be."