Transfer news: Liverpool target £9m Sunderland goalkeeper Simon Mignolet
Sky Sports sources understand Liverpool will need to bid in the region of £9m to sign Sunderland's Simon Mignolet.
Last Updated: 13/06/13 8:27pm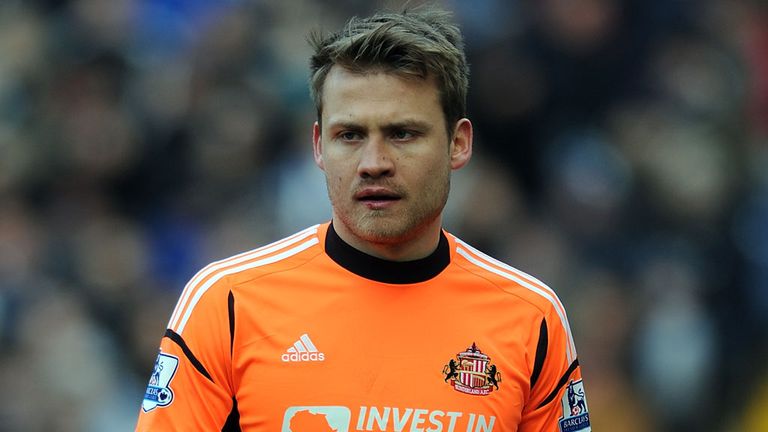 The Belgium international is rumoured to want to leave the Stadium of Light in order to boost his 2014 World Cup ambitions and he has also been linked with Arsenal.
Liverpool could be in need of a goalkeeper given that speculation continues to link their current No.1, Jose Reina, with Barcelona.
Sunderland, though, will not be keen to sell Mignolet, who was their Player of the Year in the 2012/13 season.
But the 25-year-old has only two years remaining on his contract and Sunderland will know his value will decrease as time drags on.
However, the North East club would still want at least £9m from Liverpool, who have also been linked with Stoke City's Asmir Begovic.