Confederations Cup: Liverpool striker Luis Suarez fully focused on Uruguay
Liverpool striker Luis Suarez insists he is now fully focused on Uruguay's Confederations Cup campaign.
Last Updated: 15/06/13 4:15pm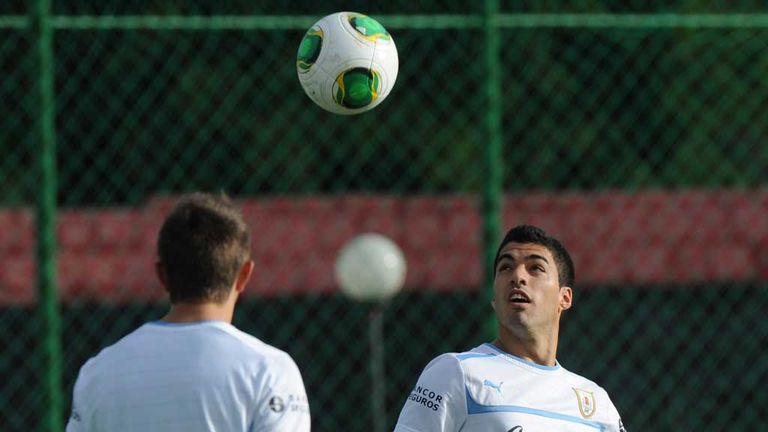 The 26-year-old, who has been strongly linked with a summer transfer to Real Madrid, is preparing for Uruguay's Confederations Cup Group B opener against Spain in Recife on Sunday.
Suarez is quoted as saying by Marca: "I've come to the Confederations Cup with my mind on Uruguay and not thinking about how it can help me with a transfer. My only goal is to win the trophy.
"We are going to treat the Spain game like a final. We didn't come here just to make up the numbers and have a good time."
Suarez is currently serving a 10-match domestic ban for biting Chelsea defender Branislav Ivanovic but is still free to play for his country.
He added: "I have done things wrong, but I have recognised my mistakes and apologised.
"Obviously I would love to be valued more for my performances and not for one-off incidents.
"For example, I am proud to be just one goal away from drawing level with my country's top goalscorer, (Diego) Forlan, and long may he continue to hold that record. If I do break it, I will be humble in my celebrations."