Premier League: Liverpool goalkeeper Pepe Reina happy at Anfield
Pepe Reina has reiterated that he will see out his time at Liverpool but has not ruled out a move in the future.
Last Updated: 21/06/13 7:14am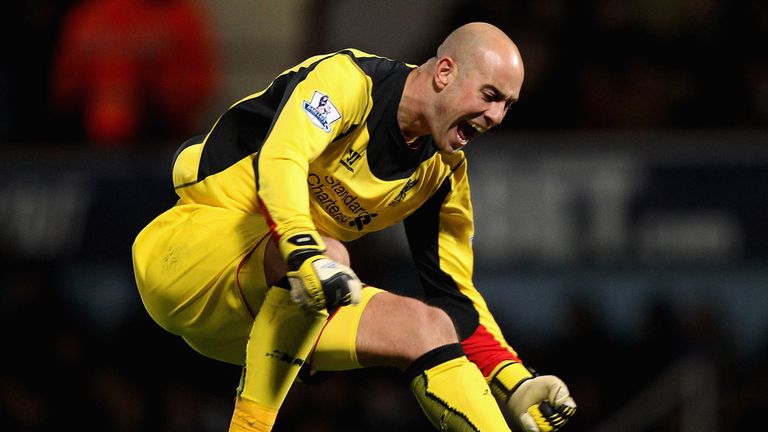 The Spain international has consistently been linked with a transfer to Barcelona, whose current stopper Victor Valdes has revealed he will not be signing a new contract when his current deal expires next year.
But Valdes has stated he plans to see out his remaining 12 months at the Nou Camp and Reina in turn has confirmed he is happy at Anfield - for now at least.
"My situation is clear. I have a three-year contract with Liverpool, although in football you can never tell," he said.
"I'm very happy and satisfied at Liverpool, I feel valued and respected.
"Logically, if there was a chance to improve and go to a bigger club it would be a good opportunity, although there are few clubs bigger than Liverpool.
"In principle my plan is to continue with Liverpool. I have three years left on my contract and I want to fulfil that and even go further."
Reina is currently on international duty with Spain at the Confederations Cup in Brazil.
But when asked directly if his time in the Premier League had come to an end, Reina insisted he was happy playing in England.
"I don't think so. Nor do I think that is a possibility," he added. "The best option for my family is for me to stick with Liverpool."
Brendan Rodgers's side have been in discussions with Sunderland over the availability of their Belgium international Simon Mignolet, although no official bid has been tabled.