Transfer news: Liverpool yet to sign Sunderland's Simon Mignolet, says agent
Liverpool have yet to agree a deal with Sunderland to sign goalkeeper Simon Mignolet, according to his agent.
Last Updated: 25/06/13 8:58pm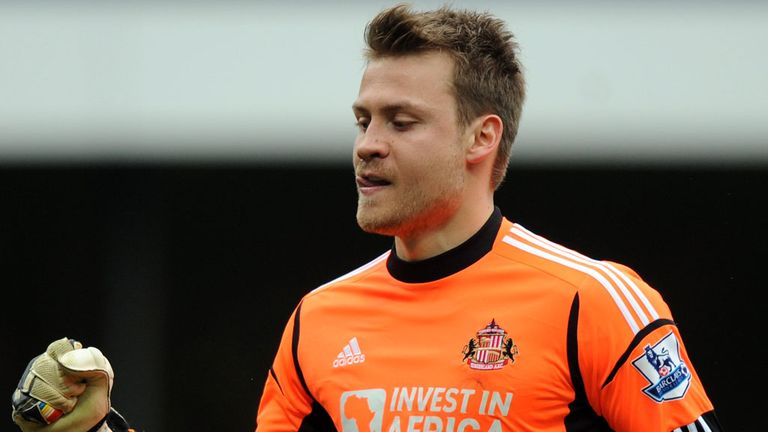 The two clubs had reportedly agreed a fee in excess of £11m for the Belgium international, who has won 13 caps for his country.
But the 25-year-old's representative, Guy Vandermissen, says he has still not been informed from either club that a deal has been done.
He said: "We hope that there can be a deal and he can go to Liverpool.
"If you go from Sunderland to Liverpool it is a big step forward. You have to make decisions at certain times."
Liverpool manager Brendan Rodgers insists Mignolet would have to compete with Pepe Reina and will not be his replacement.
Vandermissen, though, says Mignolet would relish the competition with Reina for the No 1 shirt.
He said: "I know the qualities of Simon and he can cope with any competition, it is no problem."
Mignolet hopes his next move will help him win the No.1 slot for the international side.
He is in competition for that jersey with Thibaut Courtois, who is on loan at Atletico Madrid from Chelsea.
A move to Liverpool would not mean European football, but Vandermissen does not see that as a problem.
He said: "When you play Manchester United, Manchester City, Chelsea and Arsenal every week, this is European football, so what is the problem?"