Transfer news: Liverpool striker Luis Suarez in regular talks with Brendan Rodgers
Liverpool manager Brendan Rodgers has revealed he is in 'constant communication' with star striker Luis Suarez.
Last Updated: 24/07/13 10:09am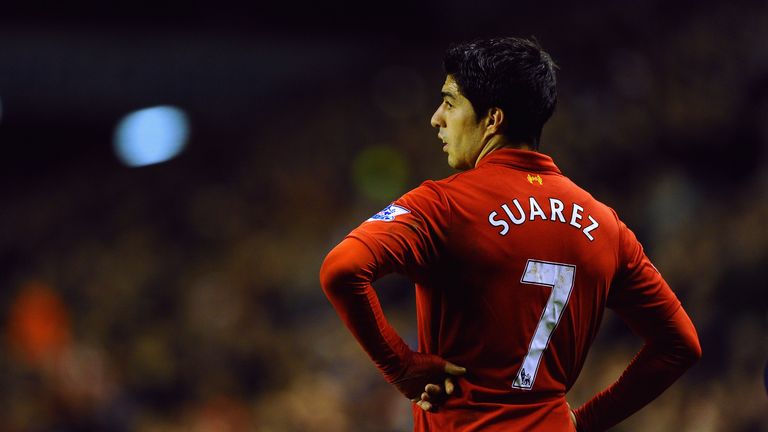 Suarez has been strongly linked with a move away from Merseyside this summer after repeatedly citing his unhappiness at his treatment by the press and the FA in England.
The Uruguay international admitted he would be tempted by a move to Real Madrid, but Liverpool have always insisted he is not for sale and that they expect him to honour his contract, which runs until the summer of 2016.
There were reports that Arsenal had seen a bid turned down by their Premier League rivals, while Chelsea are the latest team to be linked with Suarez, but Rodgers insists the situation over the controversial forward's future has not changed.
The Reds boss told talkSPORT: "We communicate in some way nearly every day either through text or conversations. Over the course of the last few months and towards the end of the season there has been a lot of speculation with Luis, but the fact is it remains the same.
"We value the player. He had a terrific season for us last year and showed his qualities. Since then I've been in communication with him through texts and conversations on the phone and it [the situation] is pretty much the same. He is a valued player. He is an absolute magician on the field.
"Luis is a real competitor, a real winner. He wants Liverpool to do so well but, like every player, every manager, and more importantly every football club, they want to be working at the very highest level.
"At the minute he is on a break, he is relaxing with his family. We are in constant communication. He has got three years left on his contract, we don't want to sell him, and we hope everything will be fine for the summer.
"We want to bring in few more players to reinforce the group and we think we can put up a real fight next season."