Brad Jones says speculation isn't affecting Liverpool striker Luis Suarez
Liverpool's reserve goalkeeper Brad Jones says speculation surrounding Luis Suarez has not affected the Uruguay forward.
Last Updated: 23/07/13 1:37pm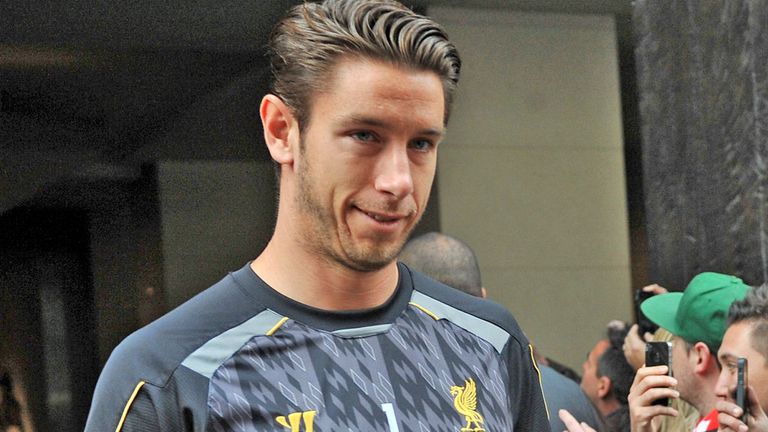 Suarez flew into Australia on Sunday after extended leave following the Confederations Cup campaign and while away the 26-year-old has spoken about the attraction of Spanish giants Real Madrid.
Suarez's agent Pere Guardiola has told the club the player wants to play in the Champions League but will not try to force through a move with Anfield bosses reportedly rejecting a £30million bid from Premier League rivals Arsenal.
Jones insisted he expected Suarez to stay and told the Liverpool Echo: "It's good to have Luis and (fellow Uruguay international) Seb Coates back.
"Most of the boys were joking with him about his Uruguayan (television) advert which we saw on the internet.
"Luis is a bubbly character. You always know when he's about as you can hear him five rooms away!
"He just loves football - he lives and breathes it. You saw him in training here, he's like a little kid. He doesn't want to stop - it's like waiting for your mum to call you in.
"He's that type of character. He's never going to shirk any effort. We don't expect anything less, no matter what's gone on in the media.
"He's the same player we've been used to. Nothing has changed.
"He's still here and we expect it to stay that way. We all hope he stays as he's a fantastic player. I see no reason to doubt that."
Jones has been working closely with Liverpool's new goalkeeper Simon Mignolet since the Belgium international's arrival from Sunderland.
Mignolet appears to be favourite for the No 1 spot as Jose Reina, who has yet to join up with the squad after his Confederations Cup involvement, could be on his way to Napoli after they made an approach for a loan deal which would
reunite the Spaniard with former Reds manager Rafael Benitez.
An impressed Jones said of the £9m signing: "I've seen a fair bit of him and he's done really well.
"Last season was probably his best so far and Sunderland probably owe a bit to him for staying up. For him it's a big move but it's something he's probably deserved from last year."