Luis Suarez well-received by his Liverpool team mates, according to Kolo Toure
Defender Kolo Toure says the Liverpool players have had no difficulties welcoming Luis Suarez back into the fold.
Last Updated: 19/08/13 10:27am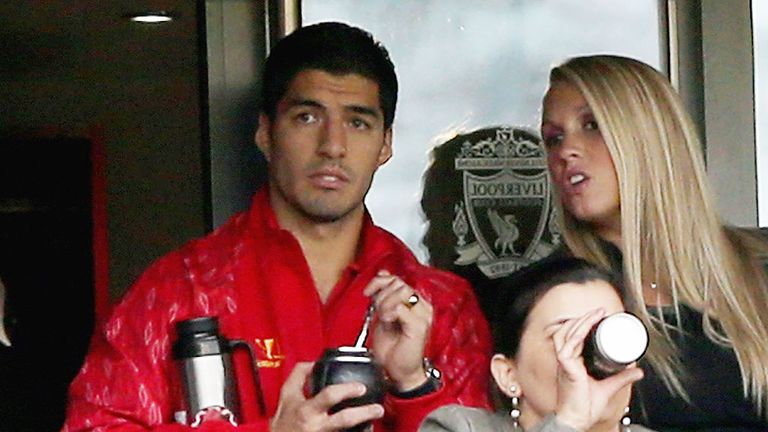 The Uruguay international was barred from training with the first team after publicly stating Liverpool had refused to honour an agreement which would allow him to move to a UEFA Champions League club if they bid £40m.
Arsenal offered £40m + £1 for the hugely talented forward but Liverpool have remained steadfast in their determination to retain the player.
Their stance seems to have paid off because Suarez has now been re-integrated into the squad, although he missed Saturday's 1-0 home win over Stoke as he continues to serve a 10-game suspension.
And Toure, who made his debut for Liverpool in that game after joining from Manchester City, says Suarez's behaviour has not alienated his team-mates.
He said: "I think Suarez was defending himself and the club were defending what they wanted as well, because he is one of the best strikers in the world.
"For us, it is really important to keep him. What the club did, for me, is right, because we want to keep him.
Toure: We love Suarez
"You would never want one of your best players going to another team. We want him to stay because this is a big club.
"It is nothing for us. We know football, it is big business. For a player like Suarez there is no problem, we love him. He can do anything!
"He just resolved the problem with the manager and we want him to score our goals, that is what we are looking for.
"The manager sorted it out with him. He (Brendan Rodgers) was very clever, and Steven Gerrard as well. They worked on him (Suarez) and we are happy he is back training with us again. That is great."
Toure himself has already impressed his new employers.
Rodgers said: "Kolo introduced himself to the crowd when he jumped about seven foot five in the first couple of minutes of the game. It was a wonderful leap and I think you could see his energy and enthusiasm.
"When we lost Jamie Carragher last year, we were losing real experience, but Kolo comes in and offers that. He was excellent."