Premier League: Liverpool manager Brendan Rodgers likes team spirit
Liverpool manager Brendan Rodgers says the spirit in the Anfield club's camp is better than ever.
Last Updated: 19/08/13 12:58pm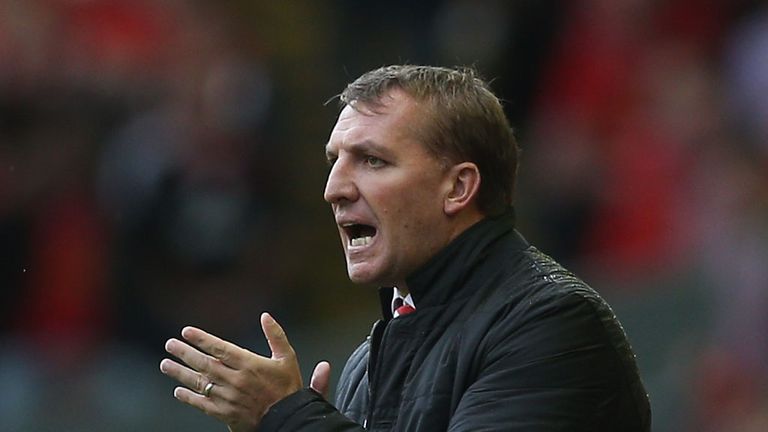 The Reds' pre-season was dominated by uncertainty over Luis Suarez's future with the striker saying he wanted a move.
However the Uruguay forward's situation appears to have resolved itself and Rodgers insisted there was a positive new feeling in the club.
Rodgers told the club's website: "I remember last year and people saying to me 'should we be losing 3-0 to West Brom?' They were absolutely right.
"But we've got better and better as we've gone on. It's a big job here. But I just got the feeling in the dressing room beforehand, when the players were getting together, some of our staff were saying that it just feels different this year.
"There's a camaraderie and a togetherness there. Long may it continue.
"We haven't won the World Cup, it's a game of football. But the lads are happy, they've done their job. They knew this was a big three points."
Rodgers also paid tribute to goalscorer Daniel Sturridge and added: "I think the biggest credit you can give him is that in all the time he was off, he never put on any weight whatsoever.
"His body fat remained the same as when he was playing, which shows you how hard he was working.
"And I have to give credit to the medical team, because they've got to make sacrifices as well. Daniel was keen to get himself right, so he was ready to fire at the beginning of the season.
"For a bit of time, it was touch and go, but once we saw his progress and how he was working, he was back probably three weeks earlier than what we anticipated, purely because of his attitude.
"I always believe he's got a goal in him. That's why we took him here. As long as he's on the field, he can end up being one of the top goalscorers in this league."