Daniel Agger cannot help but learn from Liverpool captain Steven Gerrard
Daniel Agger says he cannot help but learn from captain Steven Gerrard's leadership after succeeding Jamie Carragher.
Last Updated: 21/08/13 7:27pm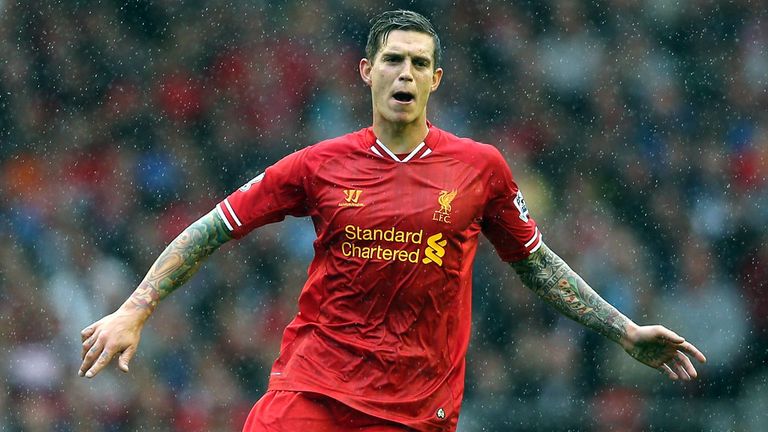 Manager Brendan Rodgers appointed the Denmark centre-half, who captains his country, at the beginning of August as Sky Sports pundit Carragher's successor.
Agger told the club website: "I always have responsibility, no matter if you're vice-captain or not. You have to always be there, always be at the front and, of course, try to help some of the young players.
"Now I have been here for almost eight years and Stevie has been the captain all the way. He is an amazing captain: he is the one I will look at.
"Not only in his football skills, because that speaks for itself, but the person he is and the way he treats people - he's just the best."
Following the retirement of Carragher and Jose Reina's loan switch to Napoli, Agger automatically became the second-longest serving Liverpool player after Gerrard still in the dressing room.
The extra responsibility has not changed the 28-year-old's approach to his profession and he added: "It's the same in every single football team, in every single job - when somebody goes, somebody new has to take over.
"It has been like that forever. So there's nothing new there. Over the years, the players have changed a lot.
"So, of course, when you stay at one club for so long you become one of the senior players - even though it's a difficult word to say because I still feel the same as eight years ago.
"When I play for Denmark and I'm the captain for Denmark, I've learned a lot in the last 10 years of my career.
"I'm trying to take the best part of all the good things, also from Stevie, and put it together in the way I want to do it. I think that's the best way to describe that.
"It's the biggest thing you can achieve at international level, being captain of your country. Every time I put that armband on, it makes me proud.
"You learn something all the time and when you put that armband on, something happens to you. It's difficult to describe but it's a good thing."