Premier League: Brendan Rodgers feels confidence key in Liverpool's improved displays
Liverpool boss Brendan Rodgers is pleased with the improved belief and confidence his players are showing.
Last Updated: 23/08/13 1:55pm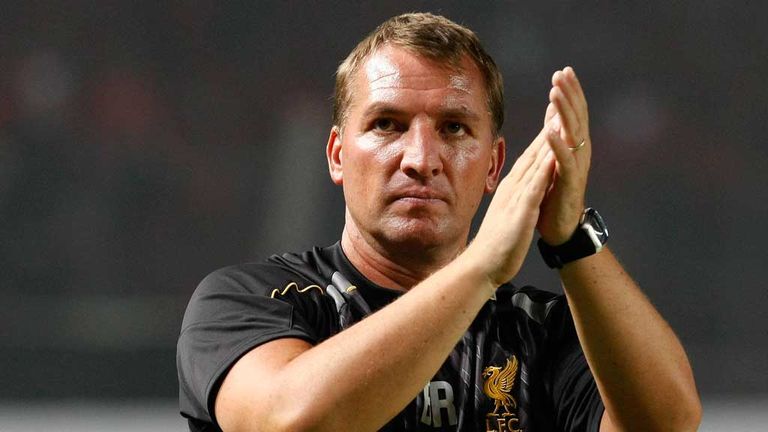 Rodgers is looking to lead the Reds back to the Champions League for the first time since 2010 and, although he is keen to add at least one more player to his squad, those already at Anfield are showing their desire.
He feels some players lacked a little confidence in themselves last season, when they slumped to seventh in the Premier League, but that was not on show in the season-opening 1-0 win over Stoke and he is happy with the improvements they have made over his first 12 months in charge.
"In order to be a winner you have to have the belief. That was something last year we were maybe not able to find consistently," Rodgers said.
"But we have picked up a lot. The group has grown over time. It might only have been a small thing last week, but to get that win shows the development mentally.
"I can only speak highly of the players. They are the ones doing the work, they are the ones being driven and asked. To get that last week was very important for us.
"Whatever transfer talk or speculation there has been this week, the bottom line is there are some outstanding players here - top, top players. They will hopefully keep finding the ways to win games and hopefully we will add to the squad alongside them."
Next up for Liverpool is a trip to Aston Villa, who Rodgers expects to have a good season based on their win over Arsenal and narrow defeat at Chelsea.
He added: "They are very much a counter-attacking team. They set up to defend half a pitch and then they break out with pace - (Christian) Benteke and (Gabriel) Agbonlahor in particular.
"There is no doubt Benteke is the real reference point for the team. The ball goes up to him and he holds it up well. He is a big powerful boy. Andreas Weimann makes good runs and has a knack for a goal.
"It is about trying to control the counter-attack. They are very fast, energetic players. I very much expect for them to have a very good season this year.
"But our focus is really on our own game. Our mind is very good at the moment. The players are continuing from last season and we just want to keep that going."