Liverpool defender Mamadou Sakho explains reasons for leaving PSG
Liverpool new boy Mamadou Sakho insists he has no regrets over leaving hometown club Paris Saint Germain for England.
By Patrick Haond
Last Updated: 06/09/13 11:46am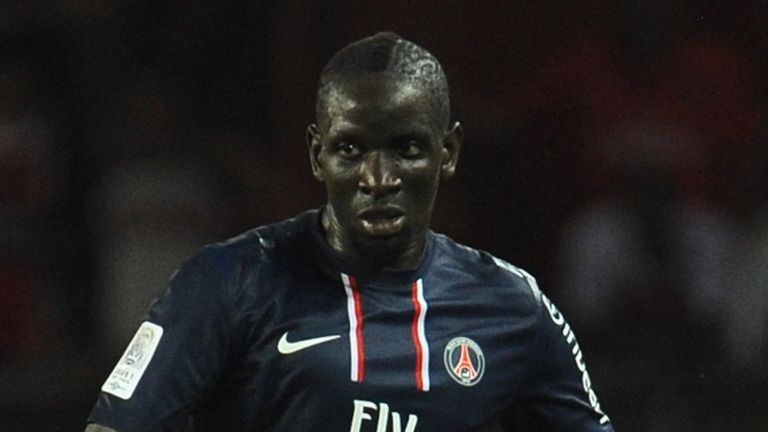 French international Sakho joined Liverpool on transfer deadline day in a deal reported to be worth £15million.
The 23-year-old came through the ranks at PSG and insists he was not forced out of the club because of the competiton for places in the star-studded line-up, claiming it was his choice to leave the Parc des Princes.
"I achieved beautiful things at Paris that I am very proud of, so I can leave raising my head high," Sako told L'Equipe.
"Since the start of my career, my first desire has been to go on improving and reach the objectives I set.
"My career dictated me that choice. I move on without regret. Today I am joining a great club with fantastic fans. I am very proud to have signed at Liverpool.
"Early in the summer I had a talk with my PSG coach and chairman. Some things were said but not necessarily with any result. But there is no problem and I feel not bitterness. It was my choice to leave. No one pushed me to the exit door.
"Contrary to what I could hear, I don't fear competition. At Liverpool, do you believe there will be no competition in my position?"
Sakho explained why he decided not to see out his contract and leave PSG on a free transfer, admitting he wanted the club to benefit from his sale.
"Why did I not leave PSG next January as free agent? I wanted to pay back PSG for what it brought me." added Sakho.
"Of course it would have meant a big financial jackpot for me, but it was not my choice. I wanted the club to take advantage of it too."
Sakho, who watched Liverpool's win over Manchester United last weekend from the stands, admits the club's plans persuaded him to make the move to England and that experiencing Anfield's atmosphere convinced him.
"Why Liverpool? Because the Premier League is the best league in the world, and it was the club that offered me the project that suited me the best," continued Sakho. "The officials knew how to convince me.
"My first feelings in the Anfield stands? I had confirmation I made the right choice. They are amazing fans and a very good team. The fans' chants are beautiful even if I can't understand English so far!
"Compare Parc des Princes and Anfield? You can't compare. Le Parc is my cradle."