Liverpool boss Brendan Rodgers tells Mamadou Sakho price is irrelevant in team selection
Liverpool manager Brendan Rodgers has warned new arrival Mamadou Sakho he will have to earn his place in the team.
Last Updated: 14/09/13 2:18pm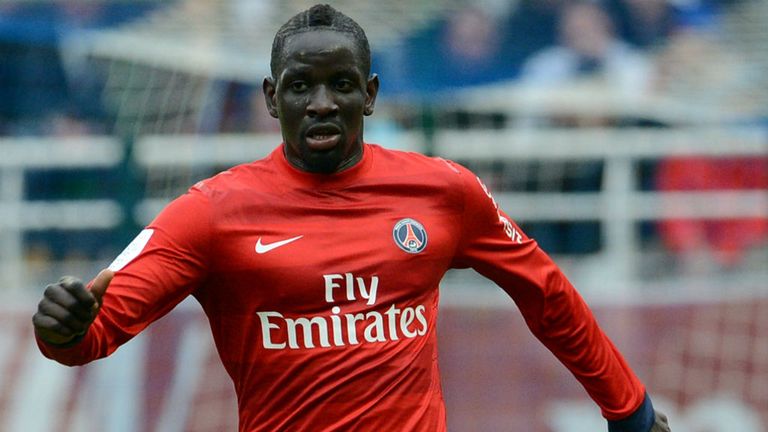 Managing director Ian Ayre described the France international as the club's "marquee signing" of the summer following his move from Paris St-Germain on deadline day.
However, the well-regarded centre-back will not be given an easy route into the first team.
"It doesn't matter one iota. It is not me that puts the price on them," said Rodgers.
"You judge the player on what he is giving you every single day. That's why I think it was unfair on the likes of Jordan Henderson.
"Jordan didn't set the price tag (£16million) on his head - he came in for a lot of money as a young player.
"He's shown over time and with confidence that you can be a very good player. For me it doesn't matter whether it was £1, a free transfer or £50million.
"You want good players with strong mentalities, players that are willing to be brave on the ball and want to win games - irrespective of the price."
Competition in central defence is now especially fierce, highlighted by out-of-favour Martin Skrtel impressing last time out in the win over Manchester United on his first appearance of the season in place of the injured Kolo Toure, who himself had enjoyed a good start to his Reds career.
Skrtel's future at the club appeared in doubt from the moment he was dropped last January to allow for the return of the now-retired veteran Jamie Carragher.
Speculation has linked the Slovakia international to a reunion with former Liverpool manager Rafael Benitez at Napoli but Rodgers has played that down.
Competition
"It was hard on him at the beginning of the season, like last January when I made the change, I just felt that we needed experience in there," said Rodgers.
"Kolo came in and did really well in the games that he played but I've got no doubts about Martin Skrtel, he's a very good player and the competition will help him.
"I think that has been part of the problem here; players that have been comfortable and never really had competition.
"It is incredible credit to him for how professional he has been. He has never moaned once despite lots of speculation about him going here, there and everywhere.
"He and I have spoken a number of times, he knows where he has been at - he has never moaned or groaned, he has just got on with his work, done extra work so when that time came he was going to be ready.
"He was absolutely brilliant against Manchester United but that doesn't give me a problem, it just gives me a nice problem to think about. That's my job as the manager."
Defensively Liverpool have been strong so far, winning all their league matches 1-0 - extending a run which has seen them keep clean sheets in eight of their last 10 league games, conceding just three times.
Rodgers is likely to have all four senior centre-backs (vice-captain Daniel Agger included) available at Swansea on Monday but will be without right-back Glen Johnson, who is likely to be out for a further four to five weeks with a sprained ankle.
"Fortunately for us, with the way it works out and the international breaks, he'll probably only miss about four Premier League games," he said.
"Glen is the type of player that you never realise how much you miss him until he's not there. He played a lot of games last season and sometimes you can take that for granted with him.
"Roy (Hodgson) was maybe thinking the same - and then he didn't play for England. He'll go away, work hard and keep himself in the best shape he can. We're hoping over the course of the next five weeks he should be back."
You can watch Swansea v Liverpool live on Monday Night Football on Sky Sports 1 from 7pm.