Premier League: Liverpool's Kolo Toure determined to extend flying start
Kolo Toure says there is a lot more to come from Liverpool this season and he hopes his experience will be beneficial.
Last Updated: 20/09/13 8:12pm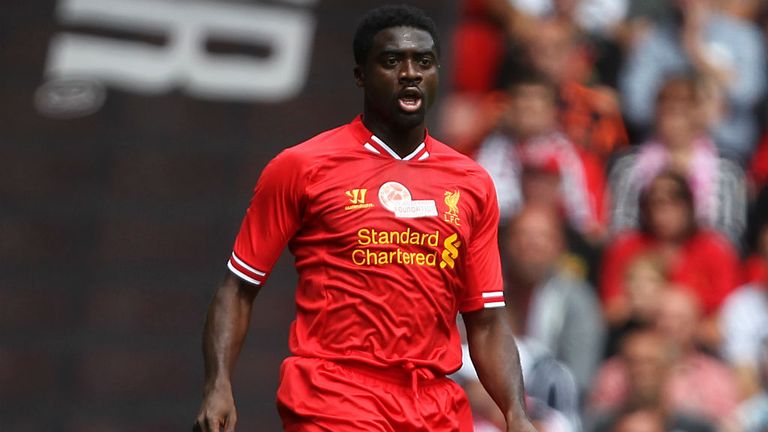 Liverpool are currently top of the Premier League after winning three of their opening four games, but Toure is refusing to get carried away and insists everyone at the club will stay grounded.
"When the season started everyone was talking about the other clubs but we knew what we were preparing," he told Sky Sports News.
"The most important thing for us is to focus on what we are doing and do that as well as we can.
"Nobody was expecting us to be at the top of the league right now but that is the past. We need to keep going and working hard."
Toure joined Liverpool on a free transfer in the summer after four successful years with Manchester City, and he is loving life under Brendan Rodgers.
He enthused: "Right now I am really happy to be a part of this fantastic football club. I feel really proud.
"I only want to bring the best I have got to this club. This football club is massive anyway, and for me, I have been winning trophies and I am really happy to be here and to try to help the players.
"But we have a lot, like Steven Gerrard, who are big players as well.
"As a group, we work and we know that every game is very important and we need to focus on every game."
Likening Rodgers to Arsene Wenger, his manager at Arsenal earlier in his career, Toure added: "Mr Wenger and Brendan are similar because they like playing football and passing the ball. They want defenders to take responsibility of the game and don't always kick the ball.
"They are both top quality. Football is about enjoyment. The win is very important for sure, but the way you play is fantastic, because that is when you feel happy."
One of the main factors behind Liverpool's success so far this season has been the form of Daniel Sturridge, who has scored in all four league games.
Toure said: "He is a top player, scoring goals in every game. He is young, strong, clever, and a very good guy as well."
Toure is confident that Sturridge has the potential to go from strength to strength, but says he is already the best English striker in the Premier League on current form.
"Of course, and for us right now he is massive. I know that he is going to be great," said Toure.
Luis Suarez will be available o line up alongside Sturridge after he completes his ban for biting Chelsea's Branislav Ivanovic this weekend, and Toure is in no doubt that the Uruguayan is ready to return.
Asked how Suarez was looking in training, Toure admitted: "It is hard to stop him. He can score a goal any time, he is a killer. To have him as a challenge every day in training is great, it improves you."