Liverpool will not open new contract talks with Luis Suarez until the end of the season
Ian Ayre claims Liverpool will not open fresh contract negotiations with Luis Suarez until the end of the season.
Last Updated: 09/10/13 10:51am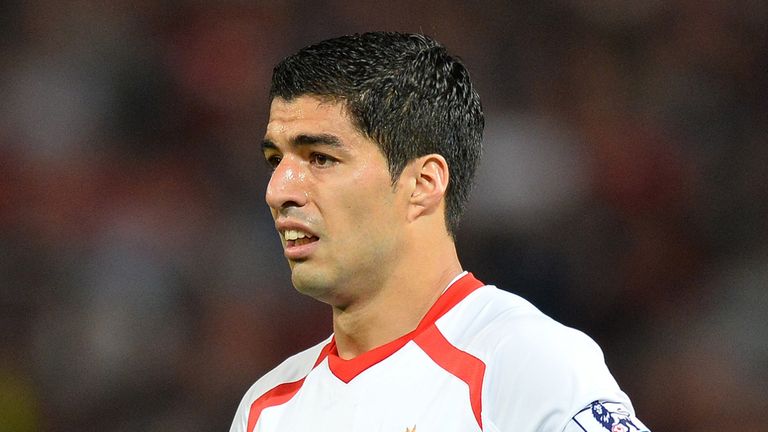 The 26-year-old still has almost three years remaining on his current contract at Anfield.
Despite interest in the Uruguay international from Arsenal in the last transfer window Liverpool refused to let Suarez leave.
Ayre insists Liverpool will conduct new talks on schedule, with around 24 months of the player's present deal to run.
"We deal with every player in the same way. We renew all our contracts with two years to run pretty much," Ayre said in an interview at the Asian Football Awards.
"As I've said before - when the appropriate time comes, just like everybody else, we won't treat Luis any differently.
"We'll treat him the same as everyone and we'll have that conversation when it's the right time."
Suarez has recently returned to action following a lengthy suspension for biting an opponent, and Ayre has not been shocked by the striker's impressive form.
"As part of the group, as part of our team, as part of our squad he's a fantastic individual. He shows fantastic commitment to Liverpool every time he pulls on the shirt.
"I'm not surprised at all he's back and firing on all cylinders."
Meanwhile, Liverpool chairman Tom Werner believes Suarez can achieve his ambition of regular Champions League football by staying at Anfield.
There was interest in him from other clubs throughout the summer but it was important for us to try to keep him.
"He is one of the great players of the world and we felt that we would be a stronger club with him than without him.
"That does not mean I don't respect his intense desire to play in the Champions League. But it would be a very happy day next May if and when we get to the Champions League by finishing in the top four and he is part of it.
"It is our intention to keep him for a while. Our intention is to build a winning club and he is integral to that. The past is the past and I have great affection for him personally."