Liverpool owner John W Henry happy to see Kenny Dalglish back at Anfield
Liverpool owner John W Henry has welcomed the return of Kenny Dalglish to the club as a non-executive director.
Last Updated: 11/10/13 11:17am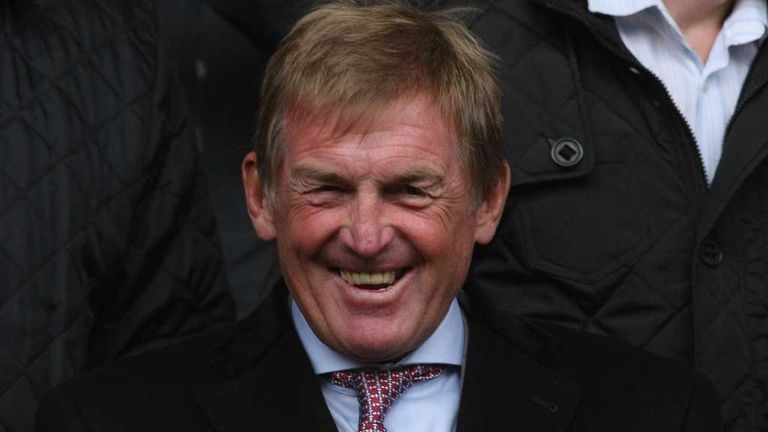 Dalglish's return to Anfield was confirmed last week after the Scot accepted the offer to join the club's board.
The news came as something of a surprise after Dalglish was sacked by Henry in May 2012 following Liverpool's eighth-placed finish in the Premier League.
Henry is delighted to have Dalglish back at Anfield and believes the former manager's influence at the club will be vital in helping them reach future goals.
"Kenny is a towering figure in the history of Liverpool Football Club. Along with Bill Shankly, he embodies what the club stands for," Henry told the Liverpool Echo.
"As a player and a manager, Kenny established his position as a football great. But that is only half the story. His compassion and leadership in the immediate aftermath of Hillsborough brought great solace to the families of the 96.
"His support of the campaign for justice since 1989 has been unfailing and inspirational and has given him a status that goes far beyond that of a mere sporting figure. However, the return of Kenny Dalglish is not about the past. We are building for the future.
"From the dressing room to the boardroom, we are creating a structure that will take Liverpool back to the top. It is not an easy task. Kenny brings the sort of intelligence, experience and knowledge that will help us reach our goals.
"Tom (Werner), Ian (Ayre), Brendan (Rodgers) and I along with every single Liverpool supporter, staff member and player want to welcome back Kenny with the same warmth and depth of feeling that he has shown for his club over these decades."