Liverpool midfielder Lucas Leiva wants to be part of Brazil's squad for the World Cup
Lucas Leiva hopes to keep his place in Brazil's squad and be part of Luiz Felipe Scolari's plans for the World Cup.
By Paulo Freitas
Last Updated: 13/10/13 7:35pm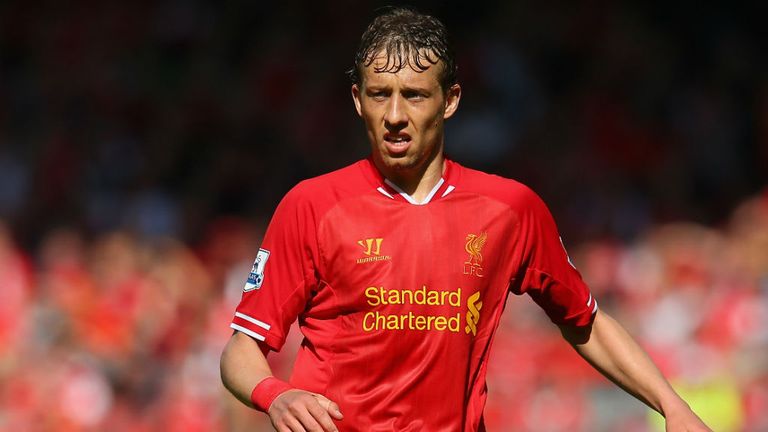 The Liverpool midfielder was recalled for the friendlies against South Korea and Zambia, and featured as a substitute in Saturday's 2-0 win in Seoul.
It was Lucas' first outing for Brazil since 2011 and Brazil are currently scheduled to play four more friendlies before Scolari names his squad for the World Cup.
Lucas was happy to be involved against South Korea and is optimistic that his performance has given Scolari some food for thought.
"My first goal in coming back to the squad is to earn a place for myself in the group," he told TV Globol.
"I know we don't have many games until the World Cup, but I think that in the time I got I showed something.
"I talked to Felipao and he asked me to do a job similar to what I do for Liverpool and that's what I tried to do.
"I felt really comfortable, especially since I know many of the guys here, some of them for many years.
"I think it's important that I feel like I have always been here. Now we have another match against Zambia which will be really important.
"Scolari always talks about how he doesn't just analyse the games.
"He's watching how we perform in training, too. We know he admires players who help form the group and we're trying to fit that profile.
"But, of course, when we get opportunities in matches we have to take them and show that we can remain here and be part of the World Cup squad. I believe that if I get these chances I will show that I am ready to be here."