Liverpool midfielder Lucas Leiva says race for top four will be close
Liverpool midfielder Lucas Leiva has backed Brendan Rodgers' side to achieve a top-four Premier League finish.
Last Updated: 19/10/13 12:14pm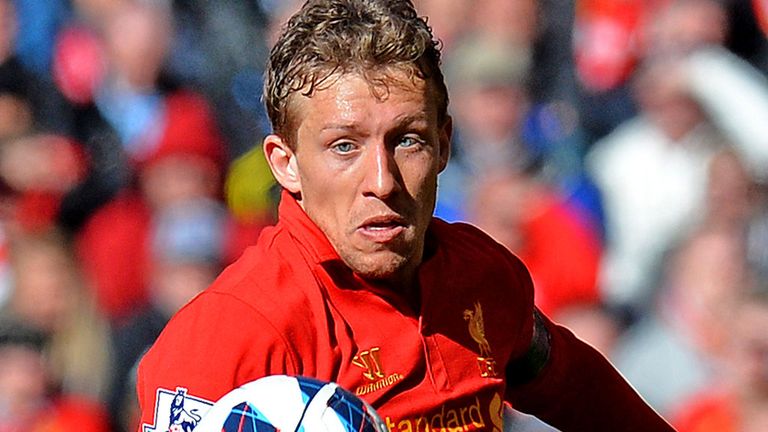 The Reds are currently sitting joint-top of the standings having lost just once this season, albeit having only played seven games.
But Brazil international Lucas, who joined the club in 2007 as a 20-year-old and has played under four managers at Anfield, believes they have reached a new level.
"We have obviously got some encouraging results from the first games and no one will complain about being top of the table. But we would be silly to get too excited after seven games," he told The Guardian.
"The Premiership is a long and tough journey and we just have to look at our defeat (at home) to Southampton to see that. But I'll give you one thing: maybe we would have drawn that game against Stoke last season (they won 1-0 after a late penalty save by Simon Mignolet).
"There's a feeling that a couple of things went our way (this time round). But ask me again how I feel in January, because that's when we will really know what we can achieve this season.
"I don't see why we should get ahead of ourselves. The race for the top four will be extremely close this year and I still think we are underdogs, given how much money some of our opponents have invested.
"Liverpool are still a massive institution in English and European football and we need to get back into the Champions League. Those nights are unforgettable for players and supporters. It's about time we all felt that buzz again."