Premier League: Liverpool boss Brendan Rodgers wants more from his players
Brendan Rodgers wants more from his Liverpool players as he pushes to get the club back into the UEFA Champions League.
Last Updated: 25/10/13 10:12am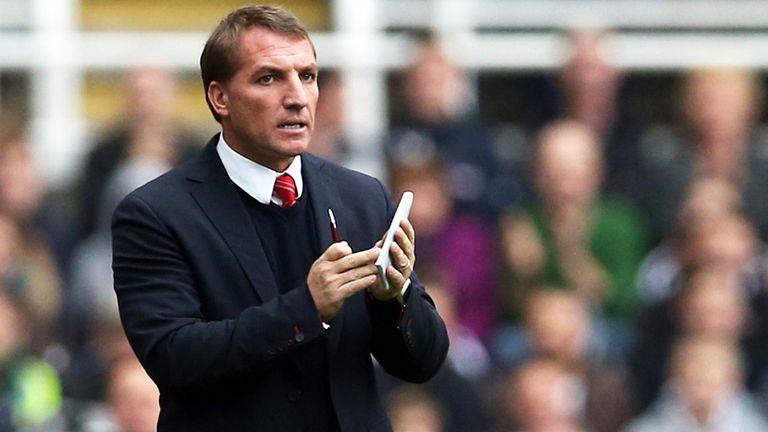 The Reds currently sit in third place in the Premier League - just two points off leaders Arsenal - after taking 17 points from their opening eight games.
But Rodgers - who is in his second full season at the club after taking over in June 2012 - wants his side to continue pushing on to restore the Reds to the top of the game.
Rodgers, whose side finished seventh last term, told talkSPORT: "In terms of our points, the players have made a terrific start and we've performed reasonably well.
"But we're always demanding to be better. We hope we can continue with the points total and keep performing.
"From January, we have produced a lot of excellent performances and picked up a lot of really good results.
"I saw the other day that we are third in the country in terms of points over the course of this calendar year. It shows there is progress.
"But there's no doubt that this is a club that needs to be at the top - it's an incredible football club with brilliant supporters.
"We need to show that progress and I would hope that after three years being here, certainly we would be close to a Champions League spot, even though we know how difficult that is."
Baggies test
Next up is a clash at Anfield on Saturday with West Brom, who are managed by former Reds assistant Steve Clarke.
Clarke did the double over his former club in the league last season and Rodgers knows it will be tough to take the three points on Saturday.
He added: "Steve Clarke has done excellently there since he has gone in.
"We didn't do so well against them last season. We lost our very first game in the league there and had a man sent off. The second game at Anfield was a game we could have won and ended up losing.
"They are very well organised, they have got some good players and they are always a tough opponent. They beat Manchester United away from home so you know it's going to be a tough game."