Premier League: Brendan Rodgers happy with Liverpool after West Brom win
Liverpool boss Brendan Rodgers admitted to being pleased with his team this season following the 4-1 win over West Brom.
Last Updated: 27/10/13 7:11am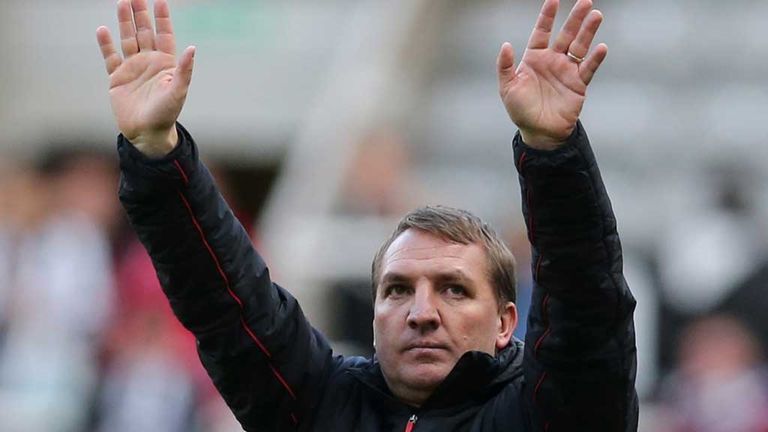 Luis Suarez hit a hat-trick for the Reds and Daniel Sturridge added a fourth to keep the Anfield side in second place in the Premier League, despite James Morrison's penalty for the visitors.
Rodgers said: "I thought in the first half we were absolutely outstanding, passing and moving, the fluency was excellent.
"We obviously went 3-0 up and looked comfortable in the game, but bitterly disappointed because we were looking for a clean sheet, and it was a bad decision by the linesman.
"I thought the referee was excellent today, and was in a good position to see the penalty.
"The linesman has given it, and that gave them a little bit of momentum for about five or ten minutes.
"After we controlled the game again and Daniel got the fourth goal, which was outstanding, we went on and maybe could have got one or two more.
"It was a very impressive performance by the team against a very good side."
The Northern Irishman also praised his strike partnership of Suarez and Sturridge, saying: "They're very hard to contain because they've got different qualities and they're both goalscorers.
"It was an outstanding team performance today and the guys at the top end have done their job and got the goals."