Premier League: Liverpool boss Brendan Rodgers sets out transfer plans for January
Brendan Rodgers has revealed that he intends to sign players in January who can come in and improve the Liverpool team.
Last Updated: 09/11/13 4:22pm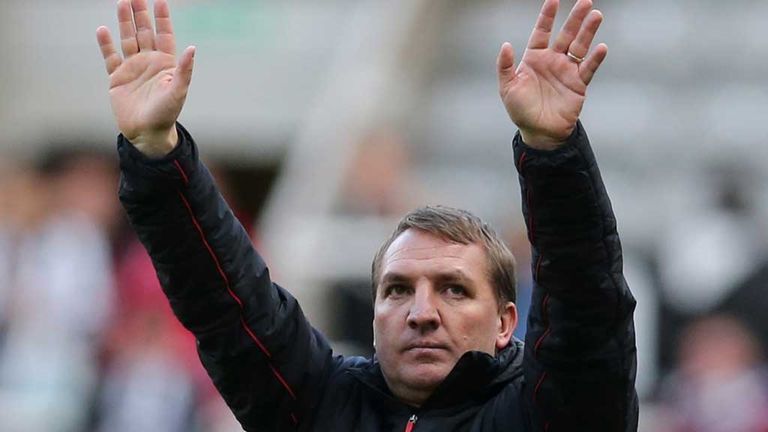 Liverpool have made a strong start to the season and Rodgers is happy with the options already at his disposal, but he still believes the squad needs to be bolstered.
The manager has identified the areas which he feels have to be strengthened and is convinced that the Reds are on the right track to compete with the best in the Premier League.
"We need to bring in players for the team," Rodgers said on the club's official website.
"We've got a squad and we've got enough cover but in the future the focus is on bringing in players that can come straight in and improve our team. We did that last year and benefited from that.
"We know what we need to improve and we know the areas we need to improve but it's all about timing and all about affordability and can we do it? I always hope that in each window we can improve the team and if we can do that we can rightly be up there."
Rodgers feels it is harder to make signings in the middle of the season but he was delighted to secure the services of Philippe Coutinho and Daniel Sturridge last winter and hopes for similar success in January.
He added: "In January it's difficult but our recruitment guys are working very hard to try to identify that type of player that can come in.
"Last January we got Daniel Sturridge for the money we brought him in for - the same as Wilfried Bony went to Swansea - and he has been brilliant.
"There are players out there but you've got to dig deeper to get them in and sometimes they might not be household names but they could have the quality.
"When Daniel came in there were big question marks and he's answered those questions. Probably a lot of people had never heard of Coutinho but you can see he's a top young player.
"That's the challenge for us. We just need to find players that can make the difference for us."