Hull City boss Steve Bruce knows importance of Liverpool striker Luis Suarez
Hull City boss Steve Bruce believes keeping Luis Suarez at Liverpool is Brendan Rodgers' greatest achievement so far.
Last Updated: 01/12/13 1:17pm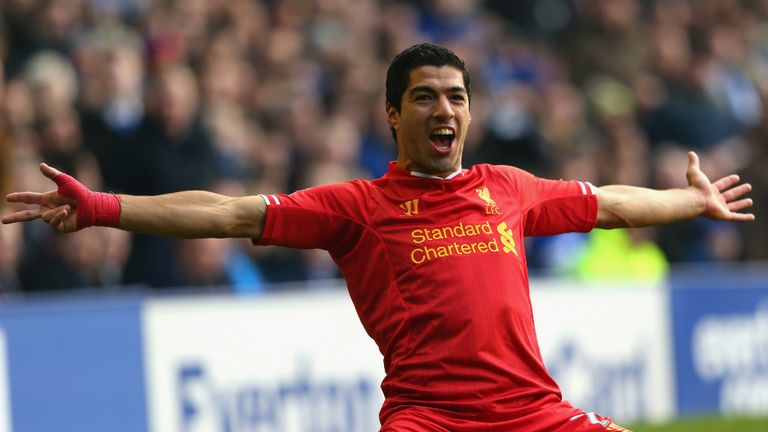 Rodgers retained Suarez at Anfield in the summer despite Arsenal making an offer of £40million and one pound, a bid that triggered a clause in the striker's contract.
But the manager was adamant the Uruguay international would stay and the policy was one that has paid dividends, with Suarez scoring nine times in seven games this season.
That has helped lift Liverpool into second, a position they will look to consolidate when they travel to Hull City on Sunday, while Bruce's defenders attempt to stifle the striker.
"I think that was his biggest achievement so far, turning that situation around because it must have been difficult at times," said the Tigers boss.
"I think they were adamant that they were holding on to their best player and any club, if they've got aspirations to go and compete at the top level and win the league, have to keep hold of their best players.
"Certainly Suarez is that for Liverpool. He has proved year in, year out that he's as good a player as there is in the Premier League."
Suarez has formed a lethal forward partnership with Daniel Sturridge at Liverpool this season, with both players scoring nine times.
Their combined tally makes them the division's dominant attacking duo and is three more than Sergio Aguero and Alvaro Negredo of Manchester City and five better than Manchester United's Wayne Rooney-Robin van Persie axis.
Bruce does not think they are flattered by the statistics, and said: "The front two are exceptionally good, as good as you will face.
"They've always had top midfield players, (Steven) Gerrard particularly, but the front two have given them that cutting edge.
"They're starting to move in the right direction which is great for Liverpool because for too long they haven't been competing at the top end.
"Whether they can sustain it is a question everyone will ask but if you look at the way they play, especially with the front players, they've got as good a chance as anybody.
"We'll have to defend well to get anything from them."
Hull City v Liverpool is live on Sky Sports 1HD this Sunday at 1pm