Premier League: Raheem Sterling important for Liverpool, says Brendan Rodgers
Raheem Sterling can expect to play an important role for Liverpool this season, according to manager Brendan Rodgers.
Last Updated: 10/12/13 10:01am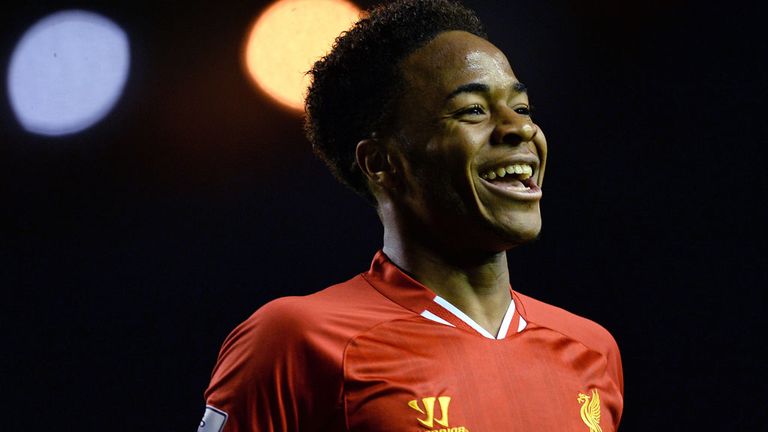 The 19-year-old, who celebrated his birthday on Sunday, has started all of Liverpool's last three games and scored the fifth in their 5-1 thumping of Norwich.
After only a handful of outings in the opening few months of the season, his latest run in the side has now pushed the England international over the 50 appearance mark for the Reds.
And Rodgers expects the young winger to continue improving over the coming months.
He told the club's official website after their 4-1 win against West Ham: "He'll be disappointed, he should have scored; he had a couple of very good chances.
"But confidence is returning for him. He's making some great runs beyond, it's just if he can get that bit of composure. He slipped a couple of times when he was in good positions.
"He's a terrific young player to have. He will always be important for us this season; he didn't play so much in the opening months, but you can see that he's a real threat when he's at the top of his game."
Attacking hunger
Liverpool's home form has been impressive this season - taking maximum points in all but one game at Anfield and scoring 20 goals in their last five.
Rodgers believes his side's desire to attack their opponents at home is making teams fear coming to play them.
He said: "It has just been relentless in our mentality to go and score goals. It's a very professional attitude that the team is playing with.
"The hunger to win these games is important; these are the games where you've really got to make your home form count.
"Hopefully now teams come here and know they are in for a very difficult game, rather than being encouraged to come here and think it can be a nice afternoon.
"That's a great credit to the players and great for the supporters, because they are creating an environment for the team to play and pass and move.
"When they are behind us, it's like having that extra man on the field."