Jon Flanagan getting advice from former Liverpool team-mate Jamie Carragher
Liverpool defender Jon Flanagan has revealed he is still getting advice from former Reds hero Jamie Carragher.
Last Updated: 12/12/13 10:25am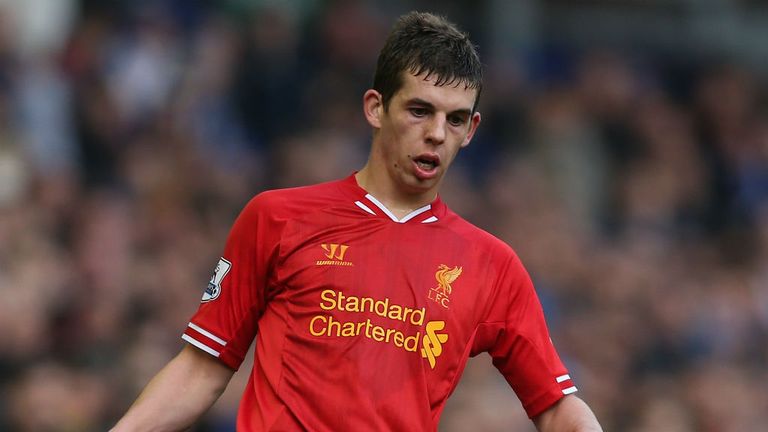 Flanagan has established himself in Brendan Rodgers' plans in the last few weeks, starting five of Liverpool's last six fixtures.
The 20-year-old has impressed in an unfamiliar left-back role in the absence of Jose Enrique, and Flanagan admits the retired Carragher is giving him encouragement in a bid to maintain his form.
"He is always texting me to say keep going and to do what I do," Flanagan told the club's official website. "He is always there giving advice.
"I've got to adapt from being a natural right-back to left-back. It's obviously different, from right to left, but it's not that different. You just play your normal game.
"It has been great just to be back in the picture. Last year was disappointing - I played two games, that was all. I was out with a couple of injuries. I'm delighted to be back playing and in the team.
"I hadn't played a Premier League game since last year. You've got to adapt.
"I've done okay in the games and I've adapted to the pace quite well. It's a lot quicker, obviously. It's the best league in the world and the pace is so fast. So you've got to be ready."
Flanagan also admitted the praise he received from Liverpool captain Steven Gerrard and his team-mates after the Merseyside derby with Everton has boosted his confidence.
Gerrard claimed Flanagan was Liverpool's "star man" in the 3-3 draw last month, and revealed the defender was given a round of applause by his team-mates in the dressing room after the game.
"Steven Gerrard has been my hero growing up, so for him to say those nice words is great for me," added Flanagan.
"In the changing room afterwards, all the lads and the manager said well done. For someone like Steven to do that for you, well it's just amazing.
"When your team-mates recognise what you have done on the day. It does give you confidence going into the next game, and I'm enjoying myself at the minute."