Liverpool manager Brendan Rodgers praises Kenny Dalglish for Jordan Henderson buy
Liverpool manager Brendan Rodgers has hailed his predecessor Kenny Dalglish for the purchase of Jordan Henderson.
Last Updated: 18/12/13 3:44pm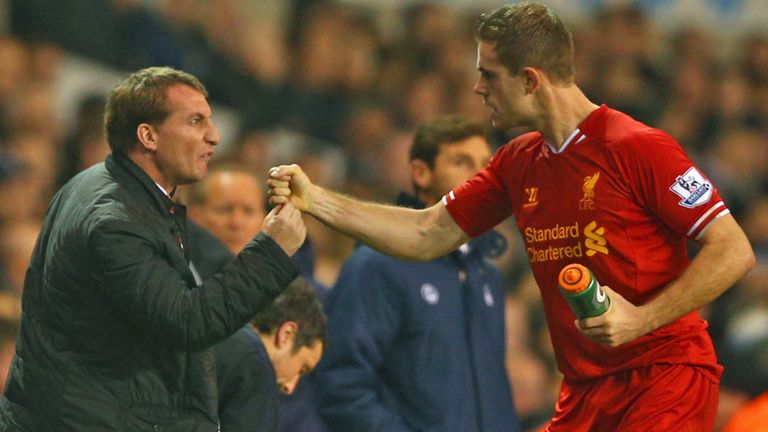 The 23-year-old was bought by Dalglish from Sunderland for a reported £16million fee in 2011 but endured a difficult start to his career at Anfield.
However, Henderson has fought for his place on Merseyside and has started all 16 Premier League games this term.
"It was a great buy by Kenny," Rodgers told the Liverpool Echo. "Jordan didn't set the fee, for which he's taken a lot of criticism, but he's 23, he's six foot one, he can run all day and technically he's very strong.
"Tactically, his understanding of when to press and when to stay is getting better all the time.
"It's all down to him. Nobody else. I saw him play for England against France a few years ago, and I felt sorry for him. He was a young boy, a big talent, but the game just passed him by, tactically. That wasn't his fault."
Rodgers has also been impressed with the attitude of the England international, crediting his work rate for the improvement over the last two seasons.
"When I came into the club, he was a player I'd heard had a brilliant attitude," added Rodgers. "That's what I found.
"He's a terrific player. He just needs confidence and constant work. He's been outstanding for me. He's a mentally tough boy, he's very strong, and he's great to work with. He will get better and better."